Tips for Salon Owners to Drive Reopening Excitement
People have finally realized how invaluable barbers and hairdressers are during this lockdown.
Now that the lockdown has started lifting in all parts of the world, there's a lot of excitement amongst the peeps. Especially people who have been counting down minutes to rectify their experiments, ahem disasters, during the lockdown.
However, the question here is are there any salon advertising ideas that will surely work while reopening the salons. We need to ensure the safety of the customers and staff while balancing the business parallelly.
If you are also confused, then read ahead for some tips for salon owners to help you get back in the market with a bang. 
COVID-19 Reopening Guidelines and Advice for Salons
Which Salon and Spa Can Reopen?
You need to check these guidelines as per your area codes to make sure that you are allowed to reopen your salon business.
At present hair salons are required to maintain social distancing while working which means your team needs to come in shifts.
If your area comes under containment zone or if your or your team has been in contact with a COVID 19 patient then you are not allowed to reopen your salon for business.
Apart from that, almost all the restrictions have been lifted. Keep the below-listed tips in mind for a smooth reopening.
1. Reduce Contact Time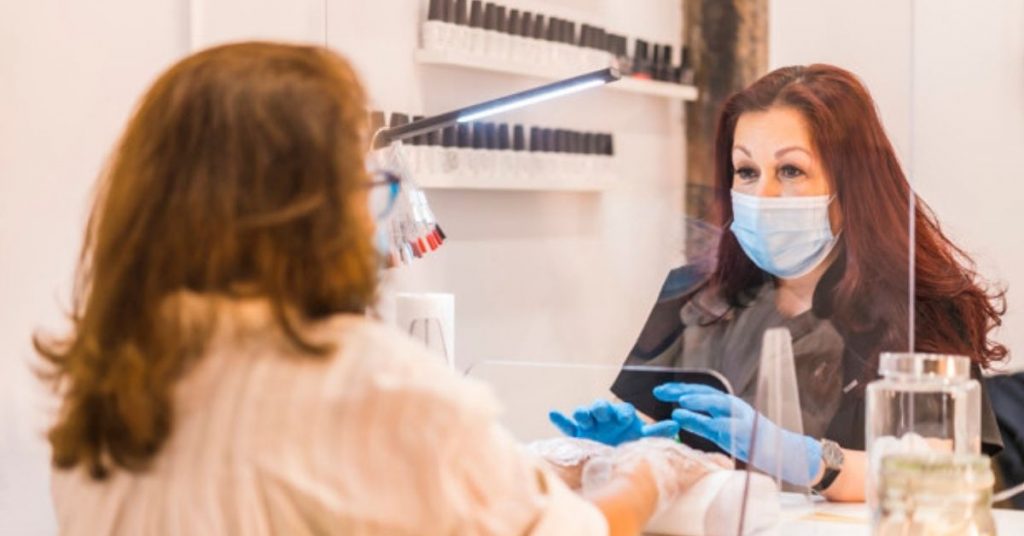 To minimize the risk of spreading COVID 19, limit contact as much as possible. This is one of the best tips for salon owners. But, keep in mind the following:
Follow all safety precautions and social distancing rules.
Reduce the length of the time period that customers spend in your salon by implementing small changes like booking via the Salon appointment app instead of directly coming to the salon.
Try to minimize the number of different people coming in contact as low as possible.
The Queues will be longer so there is no doubt about that. People are desperate for beauty and salon treatments, with haircuts topping the list. So try to implement a no walk-ins and appointment only rule.
Close the waiting areas and try to communicate digitally as much as possible.
Try virtual consultations instead of people coming to your salon for treatment advice.
You can have this session before every appointment in order to reduce contact time.
2. Rethink about Staff Shift Patterns
Small salons can opt-out of this point, but the larger chains need to benefit from considering the shift pattern for their team.
Split your staff in work bubbles and ask them to come to the salon only during the allotted timings.
It will reduce the number of different people that come in contact and at the same time, you will have longer working hours without putting pressure on your team.
The time window for bookings will also increase so you can revise your opening times.
My Digi Salon can help you in managing your staff and help your team in optimizing your time. Also, these salon marketing trends are here to get into action after the pandemic ends.
3. Invest in PPE Kits and Other Essentials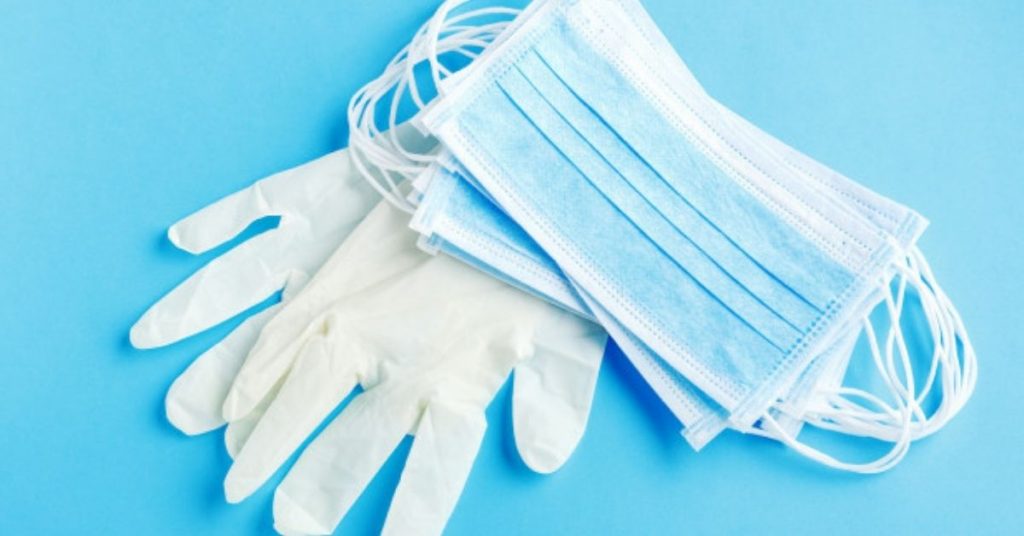 PPE kits are really important to help keep your staff and clients safe. Good hygiene practices are quintessential.
You need to make sure that there are proper sanitization zones to cleanse hands.
Easy access to soaps and hand sanitizers to maintain good hygiene amongst the staff is also important.
Wipe down stations, washbasins, and other types of equipment after each use in order to make sure that they are not contaminated.
A quick and clean way is to keep disinfectant wipes handy at all times. Get 70% alcohol wipes to make sure that surfaces are clean and you can kill the novel coronavirus then and there.
Get disposable gloves to avoid drying of the skin. It will also act as a protective barrier.
Single-use latex-free gloves are a good option to avoid any latex allergies. You can even get powder-free gloves to make sure the residue is not left on your clothes, aprons, or basins.
Ask your team to not touch their faces while wearing gloves. These gloves should be worn once and then disposed of.
Facemasks are essential and should be worn by both the clients and the salon team.
To add in a protective layer aprons are a good PPE kit alternative. Use disposable gowns and aprons.
If you are opting for multiple use gowns then they should be laundered using the warmest setting possible.
Reusable gowns, towels are not only cost-effective but good for the environment as well.
4. Stay Informed on the Latest COVID-19 Advice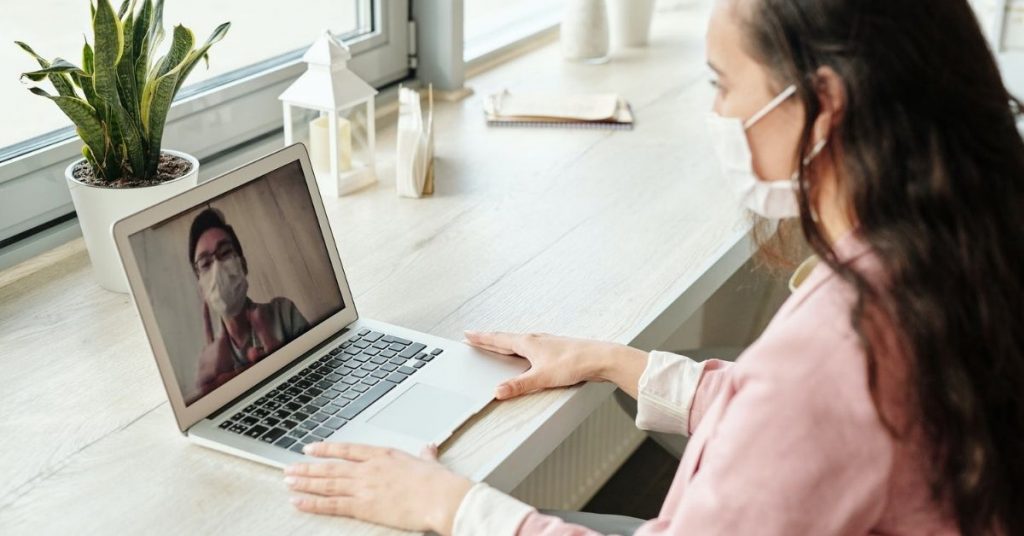 With the ongoing pandemic situation, the guidelines can change anytime. We pray to God that there's no second wave that we have to deal with. But it can only be achieved if we take proper precautions.
As a salon, try to stay informed about the latest COVID-19 advice, restrictions, and guidelines in your area.
Do not reopen your salon if you do not have the official go-ahead from the government in your country.
All this to make sure that you are keeping the clients, your team, and yourself safe at all times.
Be prepared for whatever the outcome may be. You should have proper steps in place to deal with things like any team member or client getting infected.
Be active on social media and talk to your clients about it, Online communication is one amongst the best salon marketing ideas that we can leverage from.
Assure them that their safety is your priority.
5. Avoid Unnecessary Contact with Objects and surfaces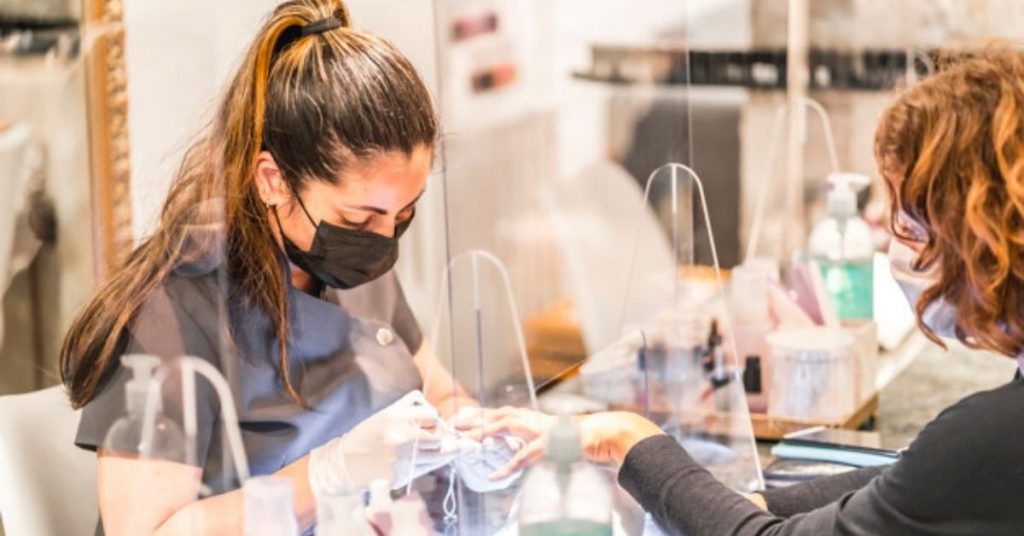 COVID-19 virus can stay on objects for as long as 24 hours and we need to limit the contact with all objects as much as possible.
Apart from the salon essentials like scissors, combs, and towels, you should avoid touching things.
Try to convey to your customers that they are responsible for their own stuff e.g. their coats, keys, etc. Remove services like serving water, drinks, biscuits or magazines, etc.
Try to opt for cashless online payments or loyalty credits from your salon appointment app.
Be sure to communicate your guidelines to customers via texts, emails, social media, and calls.
All in all, take precautions wherever necessary and possible.
6. Treatments are Still a Treat- Make Them fun!
All these rules and regulations have made going out stressful rather than helping in destressing.
Everyone is so focused on these guidelines that it can be a bit tricky to keep things fun.
Instead of testing your customers with magazines, food and drinks, opt for music, lighting, candles, and essential oils. Try to create an ambiance that relaxes them in an instant.
You need to make sure that your clients feel at ease and forget about the world for a while.
Conclusion:
Don't forget to communicate either. By using social media, emails, texts and calls keep clients informed.
My Digi Salon is the best app for salon owners to make sure all the above steps are being followed. From online communication to staff management and managing the booking schedule. You can do anything you want from just one app.
We hope that you open your salon soon and get back to business, we'll help you manage it. Just reach out to us at www.mydigisalon.com or download My Digi Salon App Now!