10 Ideas for Makeup Artists to Market their Business
Freelance MUAs or Salon specialists, doesn't matter what you are, only your talent can take you to places. However, to increase your customer base, you need to make sure that you market yourself too. Depending solely on your talent is not enough in this fast paces, everchanging salon industry. 
Before spending money customers want to know what they are paying for. They prefer makeup artists with social media profiles where they can get honey reviews and opinions from fellow customers. You need to build an online presence and market your talent. But the question here is How Do You Market A Makeup Artist? Well, it's not much different from other creative professionals like artists, photographers, etc. You need to make sure that you identify your target audience and work on your marketing strategy according to that. To help you initiate the process, here's the list of 10 best salon marketing ideas for make-up Artists
1. GO Digital
You have to put yourself out there, best and the easy way to do it is by going digital. Online presence is such a huge deal these days that people do not trust your brand if they can't find you online. Make your digital portfolio on your website and publish your best and latest works. Your own website if you are a freelance makeup artist is a must, for salons, you can have a dedicated page to showcase your clients and feedback. You need to build a brand and create a powerful brand image to help achieve your goals and acquire new customers. Try to get yourself registered on third-party websites like Jabong etc. to become a part of the makeup community. 
2. Get Visible on Social Media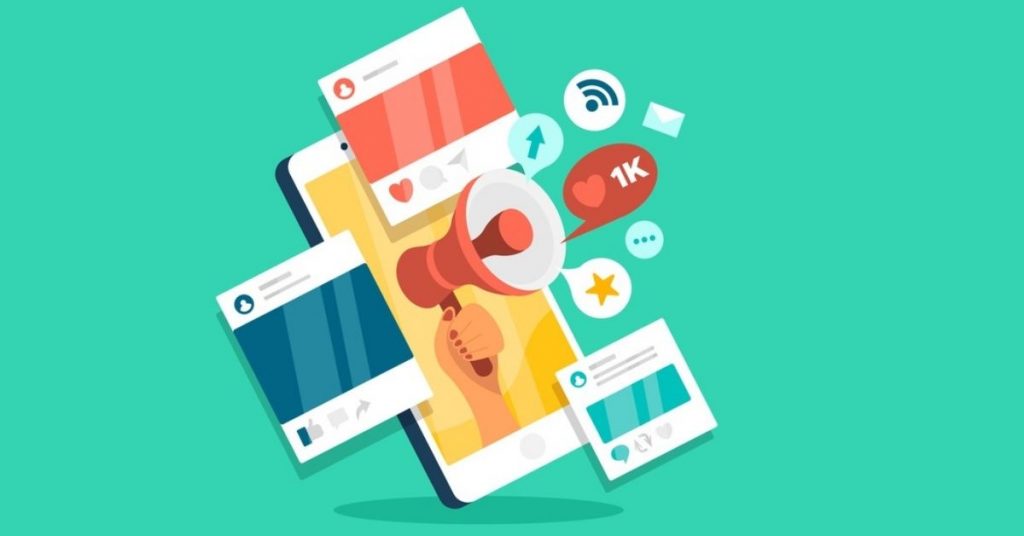 The key to success is social media for many small scale and large scale businesses. It's pretty evident that social media can help broaden your reach by quite a margin. But that's not even the best part. The best thing is that it's totally free and you can access it from anywhere. 
Makeup artists can share their work and increase their brand value by creating a loyal following online. Social media can benefit it two ways, first is obviously the brand value we talked about and second is the instant wave of attention with just one post. You will find many potential customers in the tsunami of followers. We suggest you fully utilize platforms like Instagram, Pinterest, Facebook, etc to gain followers. Visually appealing images are the most important part of the strategy for makeup artists. If you need any help, visit mydigisalon.com and we'll help you curate the best social media strategy for makeup artists. 
3. Educational Tutorial Videos
For make-up artists, the best way to get attention on the Internet is by making tutorial videos. Tutorial videos are a big hit and they are an amazing way to do marketing. Such videos not only showcase your skills but they also attract potential customers who might be looking for someone with your kind of expertise.
Before going all out with your tutorial videos, first, identify your target customers. If you are a wedding make-up artist then make sure that it reflects in your videos. And if you are a creative make-up artist then you will have a totally different set of audiences. Once you have built an audience, divert them to your business. So, while posting videos, add your business details alongside to bring them to your doorstep.
An Interesting Read for all Makeup Artists – How to Use Video Marketing for Salons or Makeup Studios?
4. Build Contacts
Creative industries such as that of make-up artists run on references. Most of the business that one gets is from contacts and their contacts. So, if you already have clients then promote them to refer to your business in their contacts. You can do that by giving them discounts for every person they refer your business to. Or you can offer a one-time free service for bringing business.
5. Network with Other Professionals
The best way to gain referrals and get more business is by networking with other professionals in the industry. Get in touch with professionals such as event organizers, and photographers. This is because these creative professionals deal with clients who are in constant need of makeup artists.
So, if you refer their business to your clients, they will do the same for you. The best part about networking is that it only gets bigger with time. So, don't shy away from reaching out to creative professionals in the industry.

6. Give Blogging a Try
In order to market your make-up artist business, you can start blogging. Rather than writing about your daily life and your struggles, keep it about your business. Post videos, tutorials, and projects. Talk about your clients. The best part about blogging is that you can get creative with it while maintaining professionalism. If you use a certain cosmetic brand, you can post reviews.
7. Creative Business Bookmarks
This may not be the most lucrative idea but it does the job. Creative bookmarks are loved by avid readers. So, if there are make-up related books, you can insert your bookmarks in them. But make sure that the bookmark features the best of your work and it has your business details including your phone number.
8. Unique Business Cards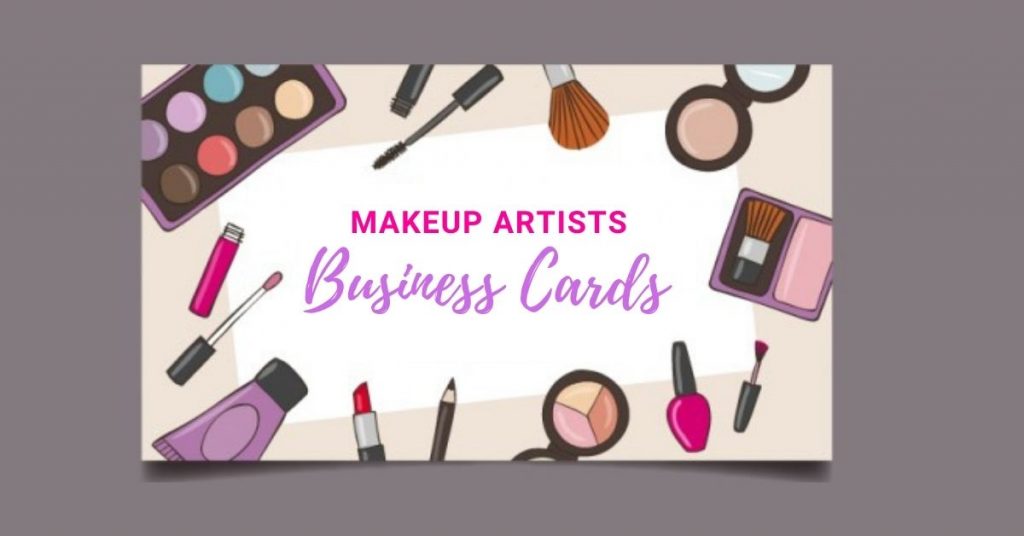 Business cards are the most efficient when it comes to spreading the word for your business. A business card should be attractive and feature the name of your business along with your contact information, your location and the services that you give. Once you have a business card, leave no opportunity to hand them out to your prospective customers.
9. Makeup Fairs can be a Game-Changer
Setting up a booth and asking for volunteers to showcase your make-up skills is the best way to marketing your make-up artist business. Videos and all are good but people love live-action. So, if somebody comes to your booth, you can give them free or discounted make-over and hand them your business card. This way you can generate references. O, always look out for such fairs where you can portray your skills.
10. Brand and Influencer Collaboration
Collaborate with photographers on shoots. It will not only expand your network but also build a better portfolio. People will know that you have experience working in the industry which is great for your brand image. The best part about collaboration is that if a photographer likes your work, chances are he will hire you again and again and again.
How can I promote my beauty products?
There are a lot of ways through which you can market and promote your own products. And we at My Digi Salon have brought you a list that will help you do the same. In order to promote your products, you need to:
Get Your Products Reviewed
Sell To Retail Stores
Try Online Portals
Create A Brand Image
Promote Your Products On Social Media
Get In Touch Distributor
Offer Great Discounts and Deals
Conclusion
When it comes to finding new clients for your Make-up artist business, your approach matters the most. There are many simple yet efficient marketing techniques that you can use to promote your business. One thing is sure, being a Make-up artist or any other creative professional requires a lot more than a good set of skills.