7 Salon Marketing Trends that will Boom After Lockdown
Quick question, how long is your hair right now? It has been over a month now and people are experimenting as the lockdown has been extended till May 3rd in India.
Salon owners know how to give themselves a trim but for most people, a self haircut is beyond their skill. However, people are really trying it because of the COVID-19 lockdown. Especially parents, they are cutting their children's hair as best as they can.
Groceries and other essential purchases had been prioritized and pending money on personal hygiene has taken a backseat because people are not allowed to leave their houses. During these difficult times, businesses need to beauty salon advertising ideas to maintain their presence in the market. Once the lockdown will lift, salons and personal grooming businesses will see a rise.
If you are a salon owner, you need to know about the following salon marketing trends. They will boom after lockdown and we suggest that you work on it starting now. It will help you create a stronger base and keep you ahead of your competitors.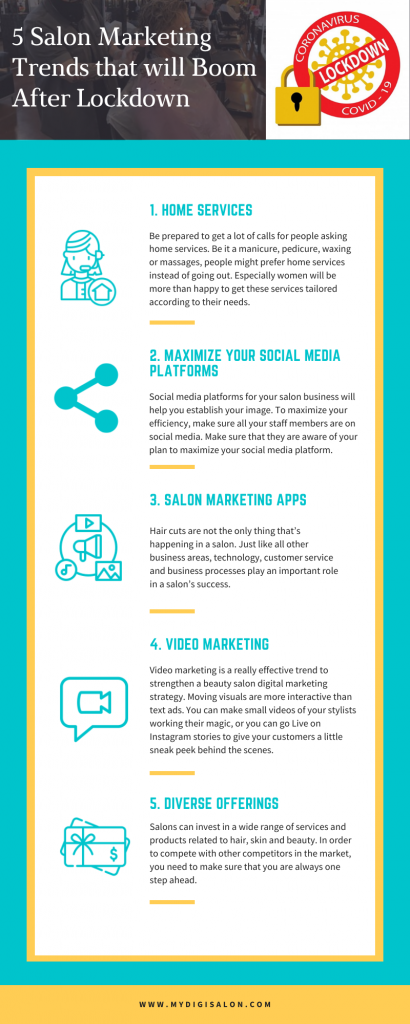 1. Home Services
Be prepared to get a lot of calls for people asking home services. Be it a manicure, pedicure, waxing or massages, people might prefer home services instead of going out. Especially women will be more than happy to get these services tailored according to their needs. You can keep this a key point in your hair salon marketing strategy. After the lockdown ends, make sure you are ready for any and all services, despite their volume. It is one of the top salon marketing trends that will boom immediately after lockdown ends.
2. Maximize Your Social Media Platforms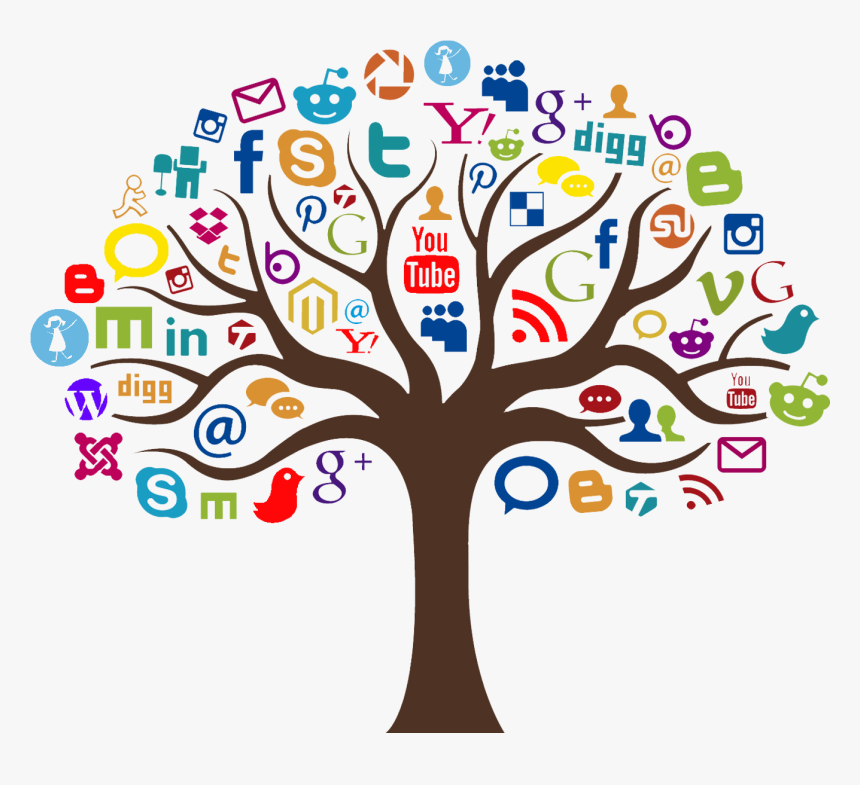 Social media platforms for your salon business will help you establish your image. To maximize your efficiency, make sure all your staff members are on social media. Make sure that they are aware of your plan to maximize your social media platform. While posting, use relevant hashtags for your hair salon business to improve your reach. Make a hashtag dedicated to your salon business and promote it everywhere e.g.work station, printouts, the salon website, etc. Your stylists should also use these hashtags to promote their work on their personal Instagram handles. You can post before and after makeup or haircut pics, nail art, post stories etc. to improve your social media ranking. Be consistent while posting to improve your beauty salon marketing. You can also ask your customers to give feedback or ratings and engage with them there for a follow up if they have faced any issues.
3. Salon Marketing Apps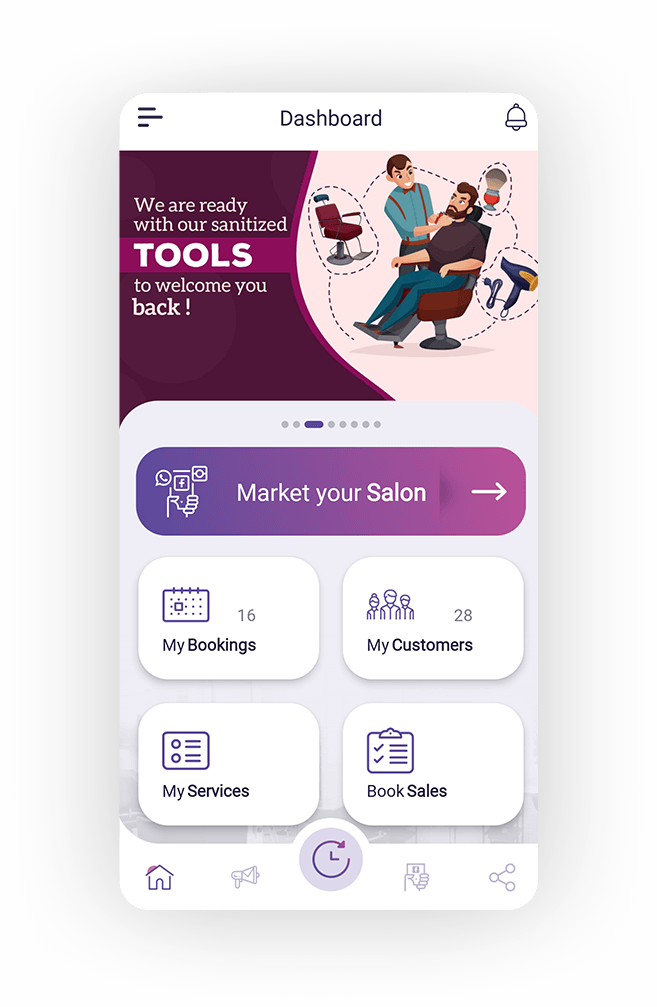 Hair cuts are not the only thing that's happening in a salon. Just like all other business areas, technology, customer service and business processes play an important role in a salon's success. Technology impacts all aspects of big and small businesses and if you want to succeed within the next couple of years, you need to adapt tech and incorporate it into your business.
Instead of the outdated on-call booking system, you should work on developing a salon marketing app that can handle various aspects of store operations e.g. booking appointments, in-app offers for retention, timely reminders etc. My Digi Salon is the best platform to follow these salon marketing trends since it has all the required features.

4. Video Marketing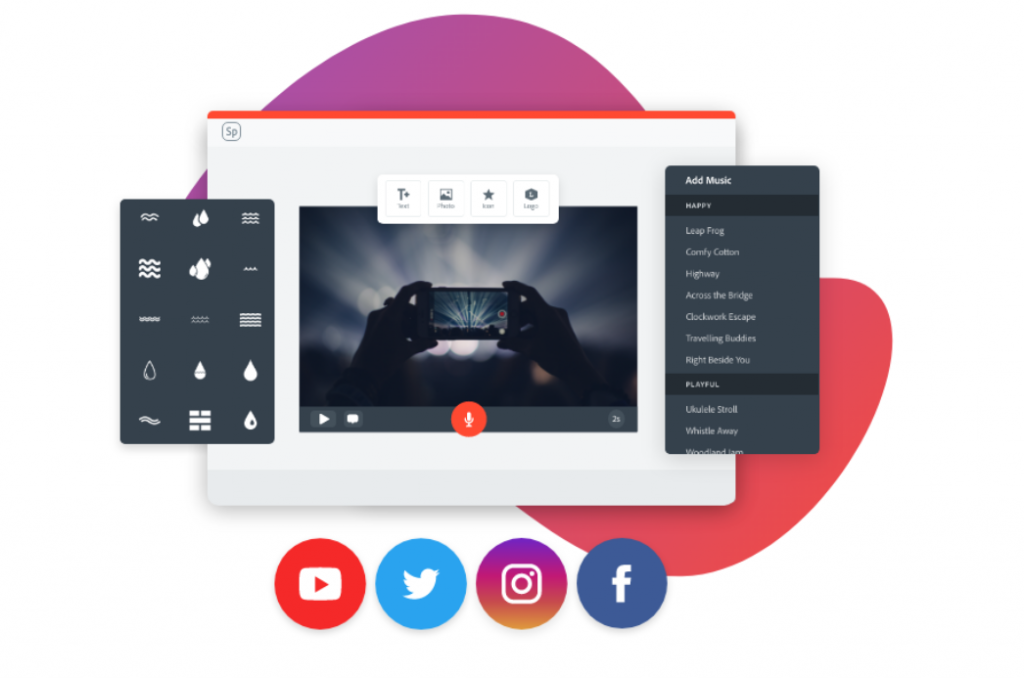 Video marketing is a really effective trend to strengthen a beauty salon digital marketing strategy. Moving visuals are more interactive than text ads. You can make small videos of your stylists working their magic, or you can go Live on Instagram stories to give your customers a little sneak peek behind the scenes. Apart from that, you can make educational videos about air care, nail care, how to take care of your hair color in quarantine, DIY tips for grooming etc.
5. Collaboration with Influencers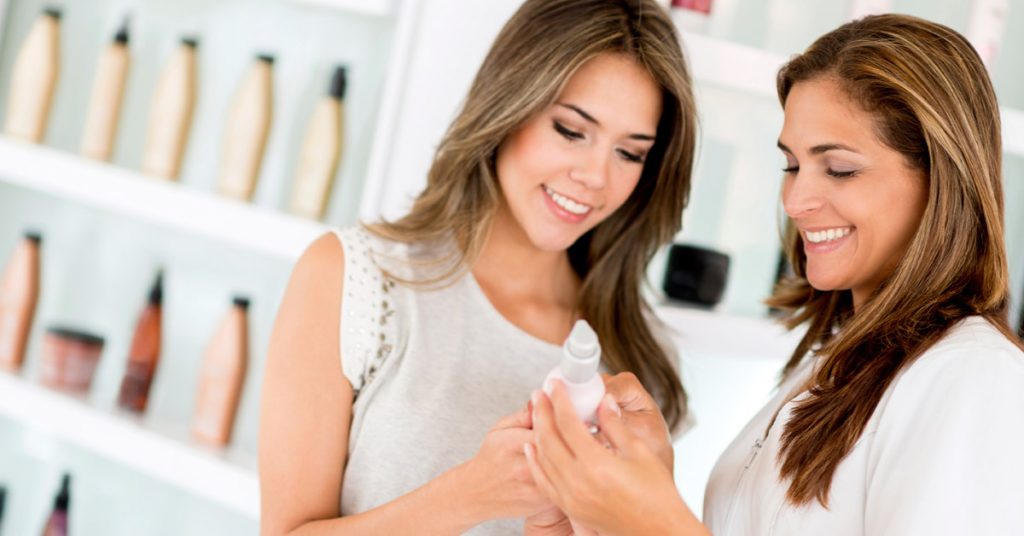 Users are more conscious of the things they use and buy these days. Organic and chemical-free products are more in demand due to this. They believe that organic products are more friendly and safer alternative rather than going for the traditional beauty products. Therefore you should keep a line of organic products to meet this demand. Apart from that if you can get social media influencers to endorse these products, it'll greatly affect their sale. You can even ask them to take over your social media channels for a day for a fun and engaging interaction with customers.
6. Geo-Targeting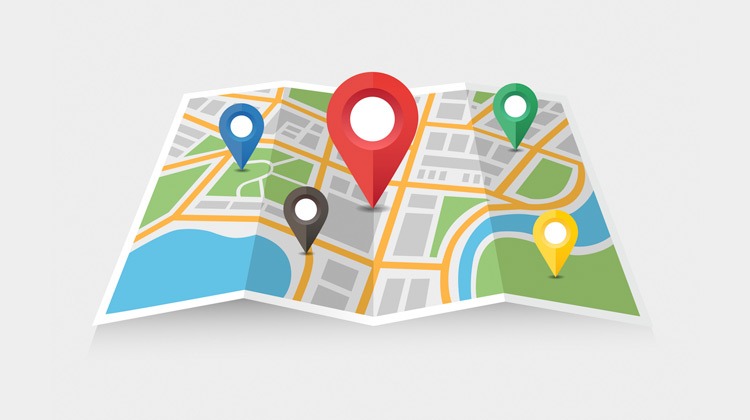 Targetting customers within your vicinity is important. If you are looking at digital platforms like a salon marketing solution then you need to know who, when and where you should target your audience. If you run an ad on Instagram for people in NCR but your salon is in Faridabad, it'll be very difficult for a person living in Noida to commute all the way to just get a haircut. You should work on segmenting and streamlining yi=our audience sets. Demographic and psychographic attributes play a huge role in it. Make sure you do your homework properly before you jump into making running full-fledged digital ads.
7. Diverse Offerings
Salons can invest in a wide range of services and products related to hair, skin and beauty. In order to compete with other competitors in the market, you need to make sure that you are always one step ahead. E.g. you can start by pairing style consultations with products for different hair textures. You can build a spa facility within your salon and provide offering relaxation and beauty services all under one roof.
Conclusion:
You need to follow these trends to make sure that you are prepared for the post lockdown period. Salon marketing tools will help you streamline the process to a great extend. Technology will be your friend, make sure you use it to the best of its abilities.