Types of Salon Customers Post Lockdown
With emerging demand for basic amenities, we are slowly getting back on track. Unfortunately, the pandemic is not over yet. All businesses are experiencing a shift in their businesses.
Especially in the hair and beauty industry, where convenience, skills, and connection were the foremost important things, there is a crazy shift. Convenience has taken a back seat and hygiene has taken the lead. 
The government has rolled out proper sanitization and safety guidelines that need to be followed everywhere. Salon owners need to make sure that they are keeping customer health and security in mind while doing business.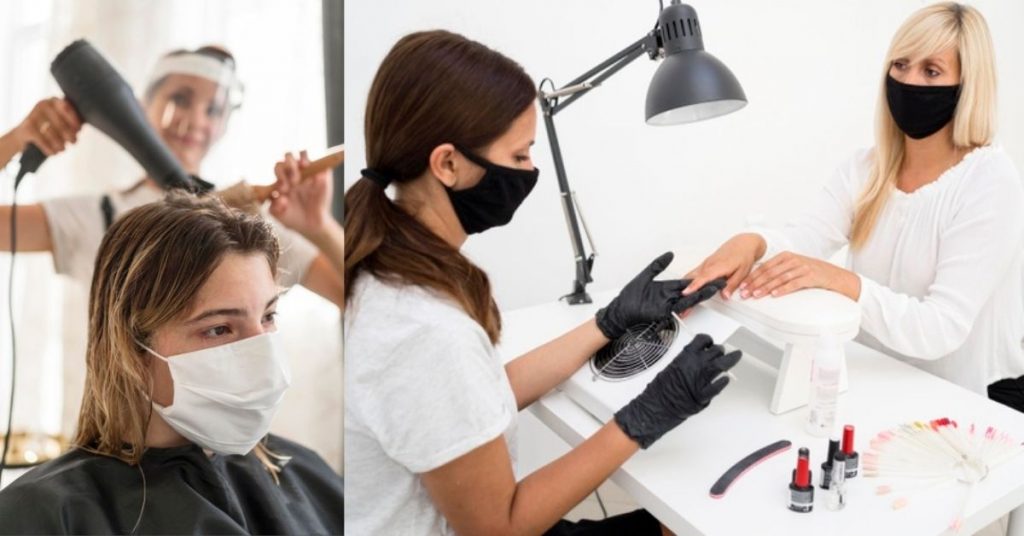 However, nobody can disagree that we are going through a stressful time and it doesn't look the same for everyone. People react differently under stress while it is directly linked to their financial situation, support system, pre-existing conditions, and more.
During the lockdown period, the stress level was up the roll for frontline healthcare workers, essential workers, and people with pre-existing conditions. Sadly, a lot of people also lost their jobs. The situation is a bit different for people who have the privilege of working from home, are healthy, and have a support system. 
Based on all the above-mentioned criteria, your salon customers will fall under different categories. To segregate them easily, we have them categorized into 3 segments
People who find the safety protocols inconvenient
People who ill find the satisfactory and expect added safety measures
People who will not get back to the salons just yet.
To help you plan how to deal with people based on this segregation, we have compiled a few pointers that you should work-around. Read ahead to know more:
Type 1: "Do I really need to wear a mask at all times in the Salon?"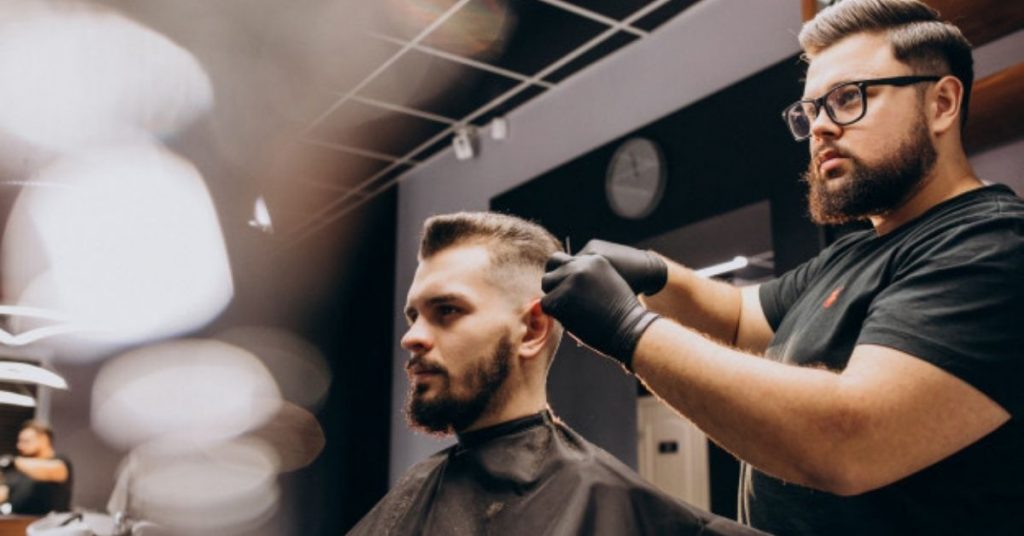 You should always greet your customers with a smile but sometimes you might come across a difficult bunch. These types of salon customers have been encountered quite a few times in the salon industry groups and can be a bit difficult to handle.
The trick to managing clients who refuse to abide by the new safety rules is by publicly setting boundaries and instructions. 
You need to make sure that you update the website and social media with clear instructions to be followed.
Post it on your stories and make videos to include COVID-19 safety precautions with proper disclaimers and communication.
Timely live videos and FAQs will help clear some doubts and queries that the users might have.
Apart from Digital information on websites, send timely newsletters, SMS, and other salon marketing ideas to reach out to your clientele.
You should also get these rules printed and pasted on your salon entrance. 
When people are aware of what to expect it will leave less room for confrontation or discussion. 
Type 2: "What safety protocols does your salon have in place?"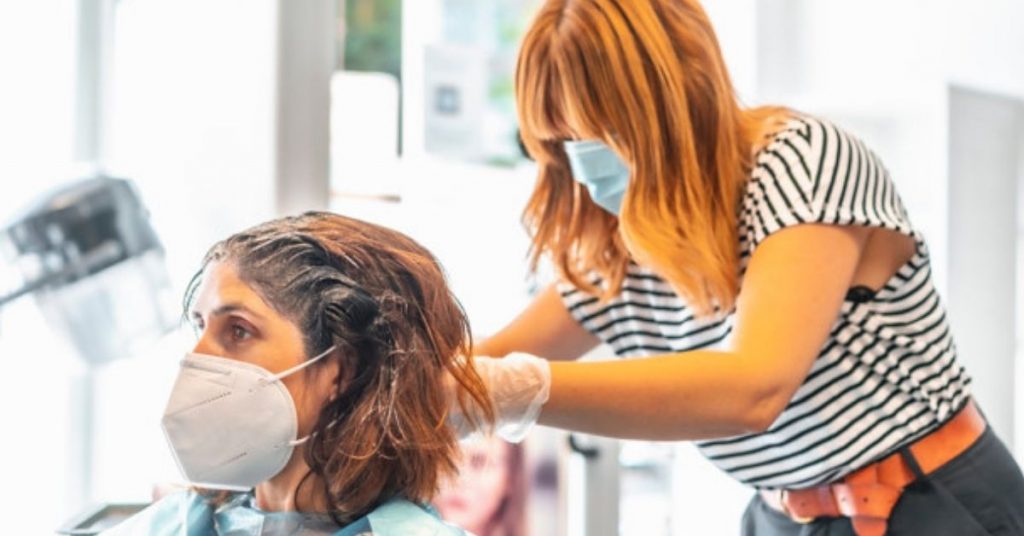 Most people are excited to get back to normal, but this is the new normal now. At least until we get the vaccine. Most people you will encounter will be under this category. They are excited to get back to the regular salon experience.
However, they are also aware of the COVID-19 threat. They will understand the need for protocols and might even expect some more additions to them. Make sure you share full-fledged instructions and safety precautions before making an appointment.
Redirect them to your salon website or salon appointment app to upsell. If they are happy with what you have to offer then you can get more business and referrals. 
Type 3: "I'm not comfortable just yet"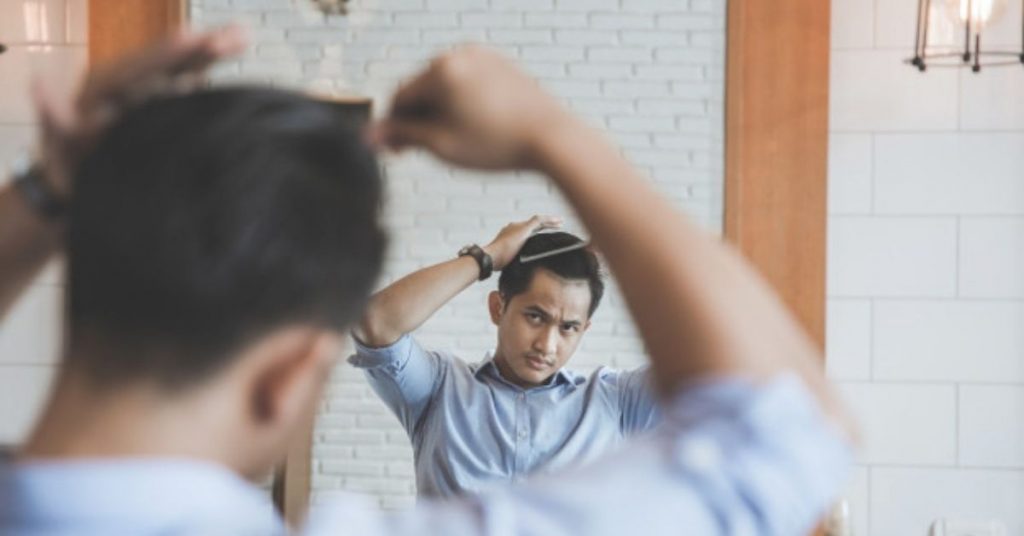 There are people who are not comfortable stepping out of their homes just yet. The reason might be from them being high risk with underlying conditions or anyone in their family being one, you need to respect that.
Even with all the precautions at your salon, these clients might not want to book an appointment because they might have experienced the effects of this pandemic firsthand. 
Small actions like checking in to see if they're comfortable once in a few weeks might help you stay connected with this segment. It can mean the world to someone and you will gain their loyalty just by being human. 
Online consultations with people who are cut off from the world around them and home services for people who do not want to step out but want to avail of your services.
One more thing you can do is early appointments or first appointments in the morning can be reserved for people who need it the most to minimize their exposure without hampering with any services. 
Opt for My Digi Salon
Life Beyond Covid 19 is not going to be easy. New standards are shaping themselves dynamically. Now is the right time to use technology to your advantage.
My Digi Salon can help you out here. Face to face communication is far less preferred now. You can use the best apps for salon owners to reach out to a new segment.
Some of the features that My Digi Salon offers are: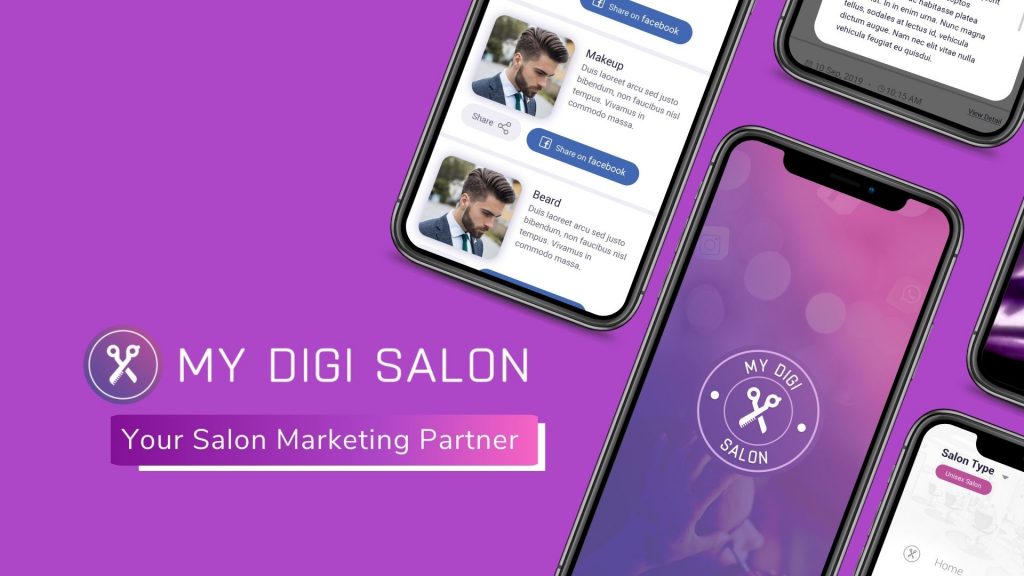 Online Booking: 
When salons are closed and customers can not reach out to you then virtual booking can increase your revenue by 30%. Everything will be automatic and scheduled which in turn will chop down your manual labor. You can update safety measures on your website, app and social media from a single Salon booking app, isn't that great? 
SMS Promotions:
SMS open rate is 70% higher than emails. Because of the ease of access clients will book their appointments beforehand and help you reduce no shows by 90%. You can send reminder SMS to reconfirm bookings and send offers as well. 
Online Customer Feedback:
Instead of using regular feedback options, you can pre-send feedback forms to your client phones. Safety is the best policy right now, we need to minimize contact as much as possible.
Video Marketing:
To minimize the in-salon contact points you can use the pre-check-in in-app feature and salon customers can enjoy without compromising on the experience!
Loyalty Program:
You can check-out clients from your mobile devices from anywhere. All the features will be available on your mobile that you can access by the touch of your finger.

Online Reputation: 
Ask your clients to rate you on google and leave reviews on social media like Facebook, Instagram, and Twitter. There's nothing more convincing than a genuine review online, it's one of the best salon advertising ideas out there. 
Online Presence: 
People will be able to find you easily if your profile is readily available online. Keep your website updated with the latest prices. Online interaction is a safe alternative to walk-ins
Right there with you, every step of the way!
Salon's online operations do not have to be crazy, with My Digi salon you can manage everything online with just on app. We will help you reach out to the targeted audience with the best possible approaches and grow your business exponentially. Get in touch with us today at www.mydigisalon.com and we'll help you grow and stay safe at the same time with salon promotions that work.