10 Salon Marketing Trends to Dominate After Pandemic
Keeping up with the latest and constantly changing styles/ trends when it comes to hairstyles, makeup and skincare have been a part of the Salon industry.
But sometimes, due to the ever-growing customer numbers, salon owners do not get time to p[lay catchup. To help you stay put with the latest trends we have compiled a list that is surely going to take over the market.
We all know that the pandemic has stopped life on earth altogether, however, slowly and steadily things are getting back on track.
You must be busy with all the administrative groundwork that is about to go down and time to research new trends might not be a priority right now.
But instead of ignoring it all together, we have arranged this article as a quick read to update you without getting into the basics of salon marketing trends.
Let's jump into the world of predicted 2020 trends that will help you dominate the market:
1. Adapt to Clients' Habits by choosing Booking and Pre-Booking
Booking movie & plane tickets, seats at a restaurant online for lunch dates and dinners, anniversaries have become a thing. Everyone is going digital as customers prefer the most convenient way to do everything.
The easy availability of smartphones and internet connection has helped in bridging the gap between users and customers.
When it comes to beauty salon marketing, you will find a lot of online apps that help you become visible. Pre-booking will also help to minimize missed appointments.
You can always get in touch with clients to confirm their appointments beforehand. In the case of cancellation, you can give the slot to a new client.
Getting on a salon app is not only beneficial for the clients, but it makes your job easier too. You and your team will be able to focus more on providing quality services as the monotonous repetitive tasks will be handled by the app by following a few simple steps.
You do not need to keep a person on call at all times, as the users can get in touch with you via in-app chat features. Keep the option for users to book online via app, website, social media, and texts apart from the traditional calling route.
Try to incorporate this one of the most prominent salon marketing trends instead of paperwork to come across more professional and it will also reduce your paper pen management. 
2. Strengthen Client Retention with communication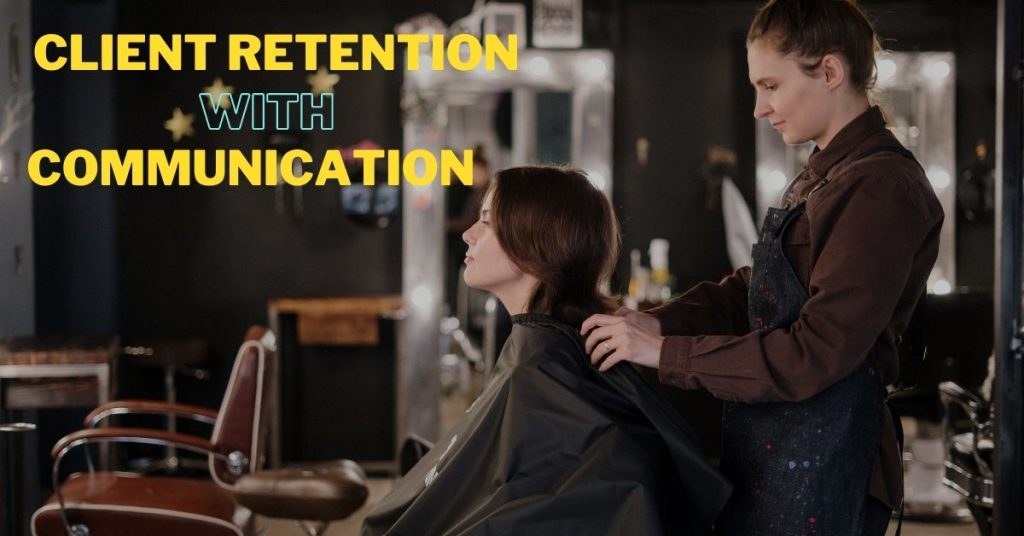 Salon owners need to connect with their clients regularly and finding the most secure and fastest way will be one of the new salon marketing trends. Nobody likes to wait, right?
Clients usually spend a lot of time researching reviews and prices online to select the best salon. Due to which we recommend that you keep your website and social media channels updated.
The navigation should be easy and seamless. Try to add genuine reviews and real client images and your stylist bios to make a connection online.
Give chatbots a try for online booking. It will change your whole outlook on the way technology can be helpful. All this will help you to improve your retention rate and increase new customer acquisition.
A Must-Read for Salon Owners: 8 Winning Hair Salon Appointment Ideas To Bring More Customers
3. Keep Your Productivity High With Salon Apps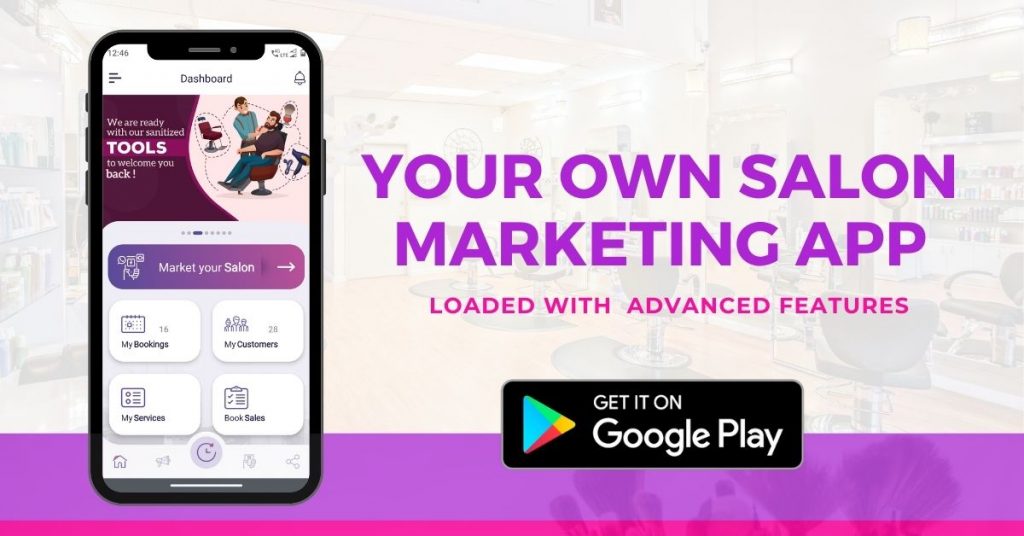 Salon apps can help revolutionize your salon's productivity. Real-time updates, built-in task cards, and appointment calendars can help the staff, owners, and managers to optimize their workflow. Everything will be on your fingertips and you will be able to adjust it according to the demand.
Sharing real-time analytics reports about your salon ROI and an increase in client retention can help motivate your staff. You can add it to your monthly newsletter or push notifications for transparency that will help gain user's trust and boost retail sales. Thus, having your own salon app is a must-follow salon marketing trends these days.

4. Maximize Your Social Media interaction
Pick your favorite social media platform(s) and start posting your work on it. Try to engage more with your users on a daily basis to ensure that you are responding to everyone. People are anyways not interested in one to one interaction offline due to COVID-19. You want your brand to be established and to have accounts across most, if not all, social media platforms. Get your team on it to help you manage better. Social media is such a powerful tool that can help improve your online visibility.
Incorporate hashtags in your salon marketing strategies. Create hashtags for your brands that are exclusive and ask your customers to tag you whenever they post their pictures after a session. Use this hashtag on all printouts, websites, stations, newsletters, texts, etc.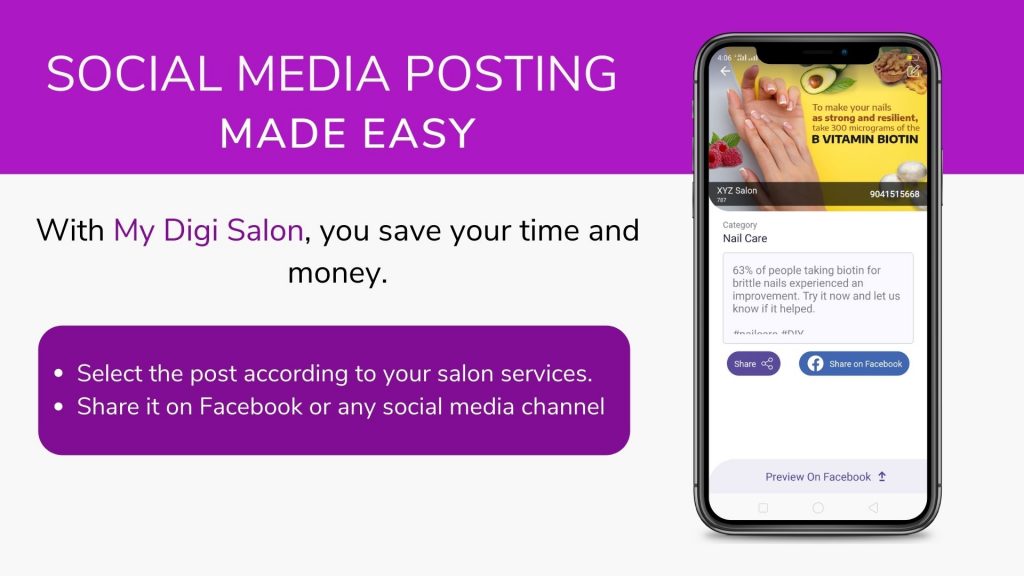 Ask your stylists to create a page on social media and use these hashtags to promote your salon.
Try to post every day. Be it nails, hair, skincare, makeup, etc. you can give a shot to My Digi Salon's inventory to get high-quality images and videos. It will also give you an idea about the type of content that you can share.
Make sure you are addressing both positive and negative reviews. Try to understand the issue from the customer's perspective and then respond with a viable and appropriate response. It will increase user retention and get you more loyal customers if they are happy with your services.
5. Diverse Offerings
Everyone has different skin, hair texture, preferences, etc. as a salon you should invest in providing a wide range of services to target the masses in your vicinity. Tr to grow your salon's depth and breadth with high-quality services.
In order to win the race against your competitors, you need to be the best in town and be inclusive of all types of services people might require. It will help you build your brand image and attract new customers. There's a whole user set out there that you can dive into and increase your ROI. 
6. Invest in online retailers: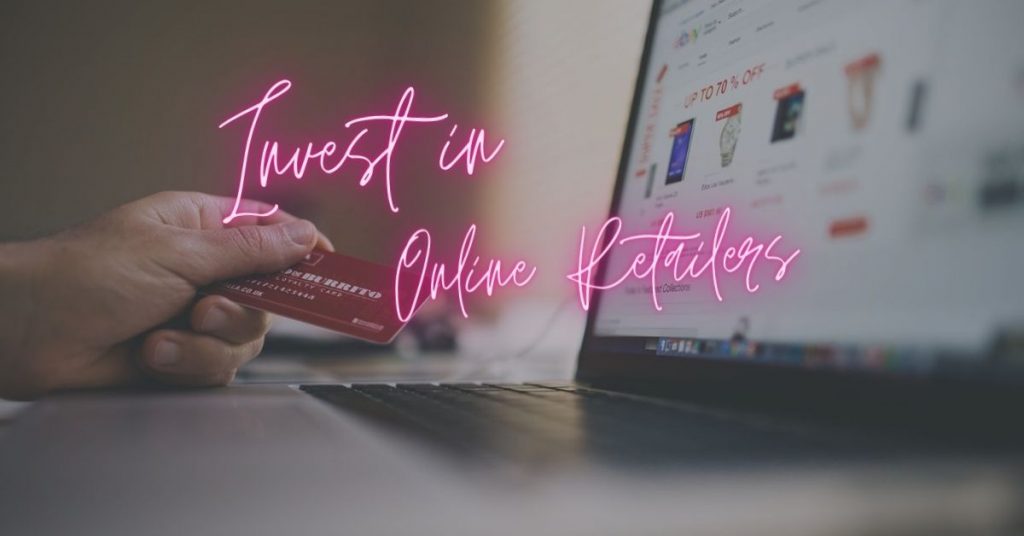 Increase your market share by competition for products with online retailers. You can sell exclusive hair care ranges and products on e-commerce platforms. People prefer to buy online because it saves time, effort, and now as a precautionary measure due to Covid-19. Salon booking software like My Digi Salon can help you guide in creating a perfect strategy to increase ROI, too.
7. Online Consultation:
Pairing consultation and product offerings will be a popular trend because the body wants to risk getting infected. Proper precautions are necessary. Try to incorporate online consultation to your services. Be it on call, texts, video sessions, etc. you can get your expert stylists to take these calls and upsell wherever possible. Try to refer to good products that will actually help your clients rather than just selling them. 
8. Webinars:
Just like online sessions, webinars are more or less online sessions where multiple people can join and discuss, Try to get experts on the panels to talk about certain topics e.g. How to take care of hair at home, makeup basics 10. You can promote these on your channels and ask people to join. Can be paid or free but if you make it exclusive then people are more likely to join as they will be intrigued about these sessions.
9. Spa Amenity Salon Trends
Spas and salons were different earlier. However, salons have rubbed that line off. These days salons provide amenities that were earlier associated with spas.
Relaxations and beauty under one roof is a convenience that customers love and has become one of the hottest salon marketing trends. However, you need to make sure that proper sanitization is maintained. Make sure that your customers are aware of all the measures you are taking to ensure maximum safety.
10. Organic Product Lines
Including an organic brand as a part of your inventory is one of the greatest salon marketing trends at this point. These days users are more conscious about what goes into the making of products. They want their products to be free of harmful chemicals like parabens, alcohols, and other comedogenic ingredients. This Is the reason why customers are shifting more towards organic products that are safer, environment-friendly, vegan, and not tested on animals.   
Conclusion:
This ever-changing salon industry pays when you keep updated on exciting new changes. Going digital in all aspects will be in trend this year as people want to minimize contact until absolutely necessary. You need to keep ahead and gain a competitive edge to survive during these hard times. New tech, business processes, high-end tech tools, and customer services are being developed at a really fast pace. This is going to impact both small scale and large scale salons. Investing in an online salon app now will save you from tons of hassles later. If you feel you need more input, get in touch with us at www.mydidisalon.com. we'll help you pick the best option that suits your requirements.