Tips for Salon Owners to Deal with Coronavirus Outbreak
We are very well aware of the global pandemic and its increasing fear across the world. The death rate from Coronavirus is increasing exponentially with the time. Businesses across the globe are taking a toll both financially and in the form of customer footfall.
With the prevailing Coronavirus (COVID-19) outbreak, it's natural that salons are being precautious when it comes to hygiene and safety. Since barbers, work directly in contact with the clients and there is always a risk of infection. Hence, people are going to be vary about getting services till the situation clears out.
Continue reading the blog to know about the actionable tips for salon owners to deal with Coronavirus outbreak.
Keep disinfecting
Wash your Hands Frequently
Stay Informed and Follow Advice given by the Health Professionals
Clean Your Salon Daily
Use Disposable Towels and Washing Gowns
Opt for Online Payments and Bookings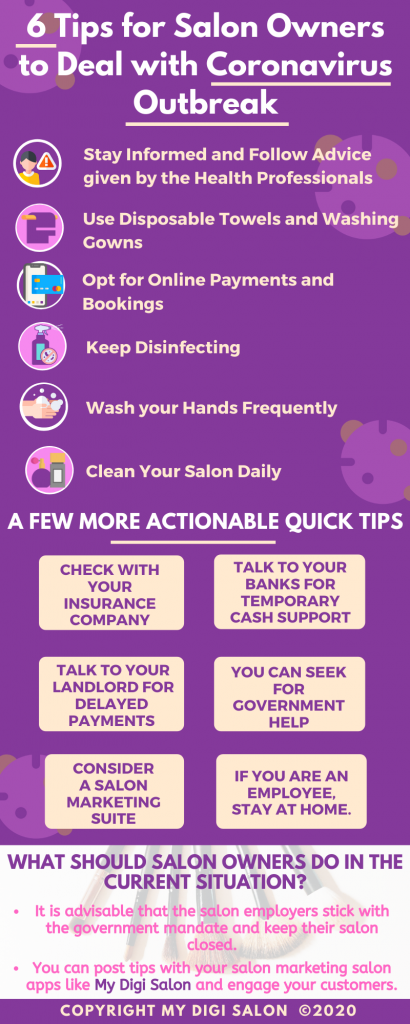 Keep Disinfecting
While opening your salon, after each haircut and any other service that requires contact; disinfect the seats, the work-stations, and accessories like combs, hair brushes and scissors.
Make sure that the gowns should be fresh for each customer and washed thoroughly time and again.
Sanitizers should be readily available via non touch sensory dispensers.
Wash your Hands Frequently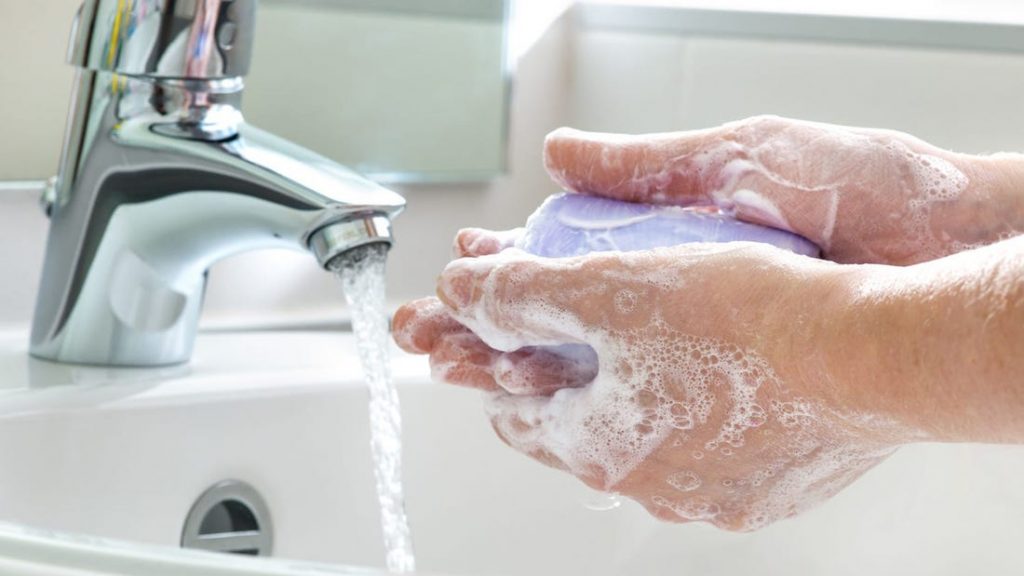 Keeping everyone around you safe, is vital, therefore washing hands and keeping them clean is very important.
Regularly and thoroughly clean your hands with an alcohol-based hand rub or a sanitizer after every client visit.
Hands touch many surfaces and can carry viruses. If contaminated, hands can transfer the virus to your eyes, mouth or nose. From there, the virus can enter your body and can make you sick. Thus, washing your hands with soap kills viruses that may be on your hands. It helps in spreading the virus from one to another.
Stay Informed and Follow Advice given by the Health Professionals
With news channels regularly keeping us updated about COVID; now-a-days, social media plays a vital role. With the actual news comes the rumors, it is always advisable to follow the actual advice and guidelines given by health professionals and government.
Don't fall into the false news and rumours. Stay positive and listen to validated news.
Clean Your Salon Daily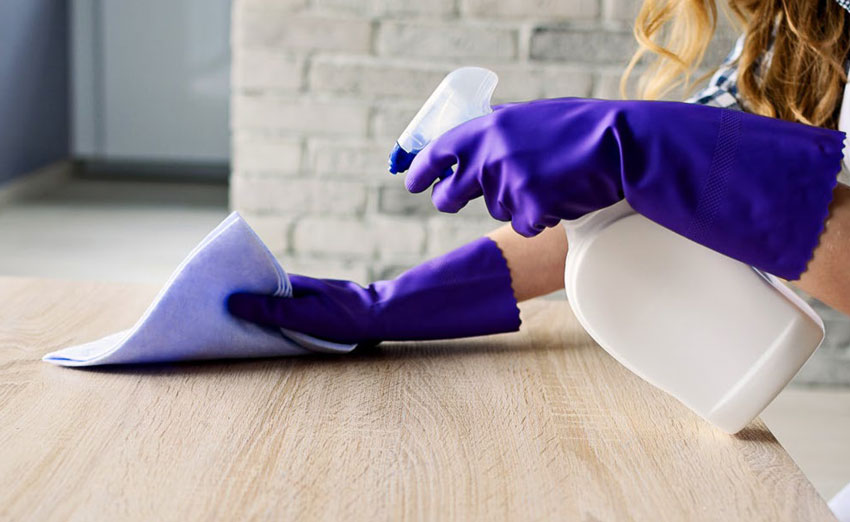 It is vital to ensure that the highest level of cleanliness along with sanitizing surfaces is being maintained by the salon owners. Cleaning should include:
Dusting, sweeping, and making sure that the bathroom is spotless should be on your priority to-do list.
Clean after each customer. This is one of the vital things a salon must do for sanitary reasons.
Foots spas should be cleaned thoroughly and rinsed after each use.
When applying makeup, it is vital to make sure you wipe the entire area clean after each client to insure cross contamination.
Sanitizers should be placed in multiple locations for your staff and clients.
Lotions, make up products, wax pots are susceptible to bacteria. These areas should be cleaned right after each use.
Make sure garbage pales are empty.
Use Disposable Towels and Washing Gowns
Using disposable towels and gowns eliminate the essential yet mundane job of laundering. Thus, preventing any kind of bacteria and virues. It is vital to inculcate these habits in your salon routine in order to stay hygienic in this critical situation.
Opt for Online Payments and Bookings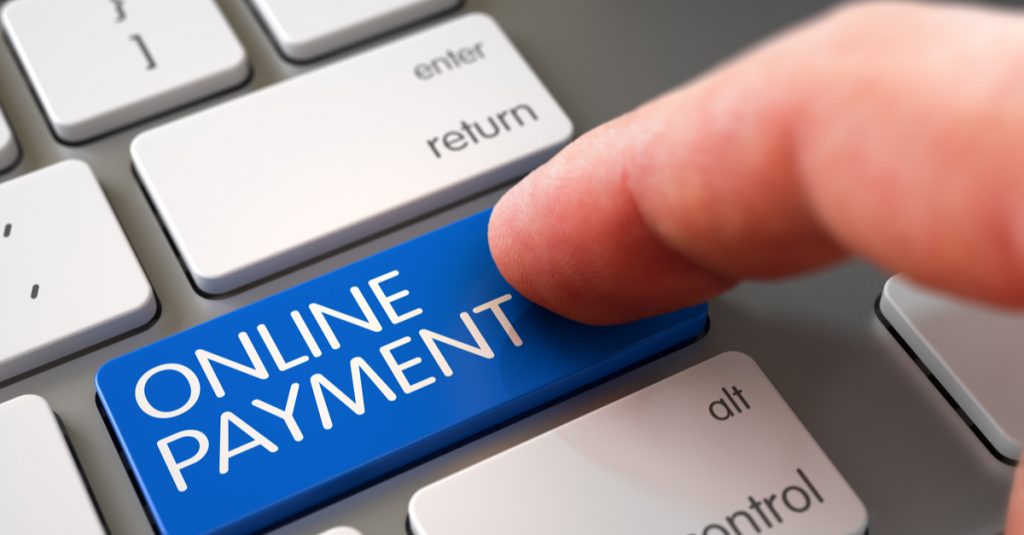 One of the best tips for salon owners during Coronavirus Outbreak is seeking online payments.
It is recommended to avoid physical contact as much as possible. Hence, you should avoid accepting cash payments as much as possible and instruct the employees for the same.
A Few More Quick Tips
Here are a few more tips for salon owners during Coronavirus Outbreak
If you are an employee, you should prefer staying at home.
Check with your insurance company, if they can help in a case of temporary shutdown. However majority of the insurances don't have such a clause.
The government expects the banks to have a soft approach during such crises. Talk to your banks if you need credit line and temporary cash support.
You can even talk to your landlord for delayed payments of rents, as governments expect them to co-operate.
Furthermore, you can always seek for government help. Since government has been quite helpful to SMEs as it's one of the most important sectors for the country.
Also, you should consider getting a salon marketing suite for safeguarding your salon business as it can act as a direct mode of communication with your customers.
What are Salons Doing Amid the Coronavirus Pandemic?
Due to the strict actions that Indian Government is taking, most probably your salon will be closed by now. So, what can you do to keep your customers engaged? Many salons are sharing guidelines and precautions with their client base through social media. Moreover, this quarantine time is the best to connect with your customers and tell about your services.
How My Digi Salon App can Help?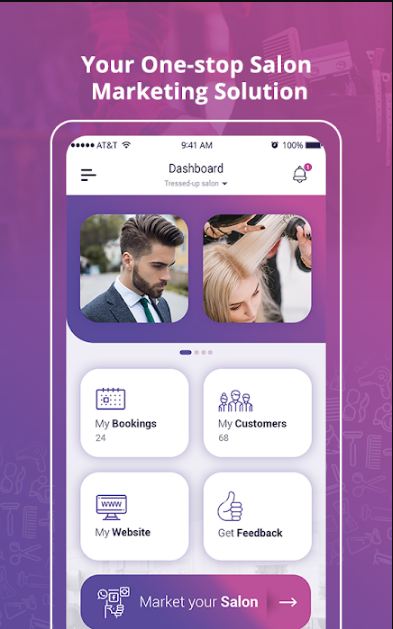 If you don't have the time to create general awareness posts related to Coronavirus. My Digi Salon App can help you do the same. We have many posts in different categories. From motivational to awareness posts, our app can help you with posting any kind of COVID awareness and information that you want to share with your customers. Moreover, you get the following advantages:
Social Media Posts in different categories such as hair cuts, hair color, makeup, spa and many more.
Option to schedule and auto-post them according to your required time.
Manage you customer bookings and staff details with our CRM.
FREE website dedicated for your salon.
FREE SMS templates that you can send to your customers as awareness.
Lastly, you get videos related to the services you provide.
Download our App and try it for FREE for 1 Month. Our salon marketing app will definitely help safeguarding your salon business in this crucial time.

What Should Salon Owners Do In the Current Situation?
With the onset and spread of Corona virus, it is advisable that the salon employers stick with the government mandate and keep their salon closed.
You can post tips with your salon marketing salon apps like My Digi Salon and engage your customers.
Conclusion
We have listed the top tips for salon owners during Coronavirus Outbreak recommended by both government and healthcare officials.
Although, Covid-19 will probably have a bad impact on all the business. Therefore, the aim should be to make the best out of situation.
It will be the best utilization of time if you have a marketing and business plan rolled out post the virus crisis to scoop in the additional money. It's very important to have a solid business plan in line to cope up with the crisis.
One sure shot thing is salon owners with marketing suite will swoop in with an upper edge having easily accessible database thus having a proper strategy for lead generation for beauty salon. Hence, they can easily implement their marketing plans.
To all the salon owners, don't worry and panic! We can together fight against this situation and will come out stronger 🙂