How to Generate Leads for your Salon Business
The salon industry is booming since many people are willing to spend thousands of rupees to get their hair done. Since there are many salons in the market, the competition is becoming stiff. When it comes to generating leads for your salon business, you have to do something unique and extra-ordinary. If you are looking to increase your salon's revenue with the traditional methods, then it's time to change your approach.
Looking for beauty salon marketing solutions that can help you in revamping your potential clients and lead to successful transactions? Then, you're at the right place. In this blog, we are going to discuss all the potential methods to generate lead for your salon.
Quality Lead Generation for Beauty Salons
There is no one size fits all approach when it comes to a salon marketing plan. There are some key pillars that you need to focus on while building an online presence for your salon.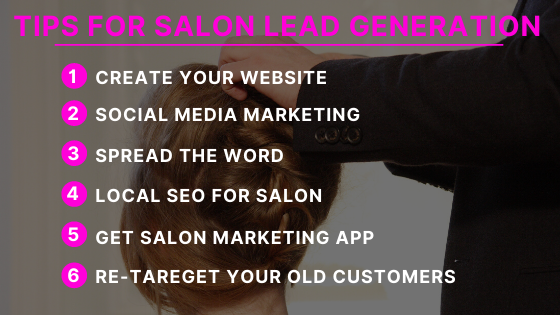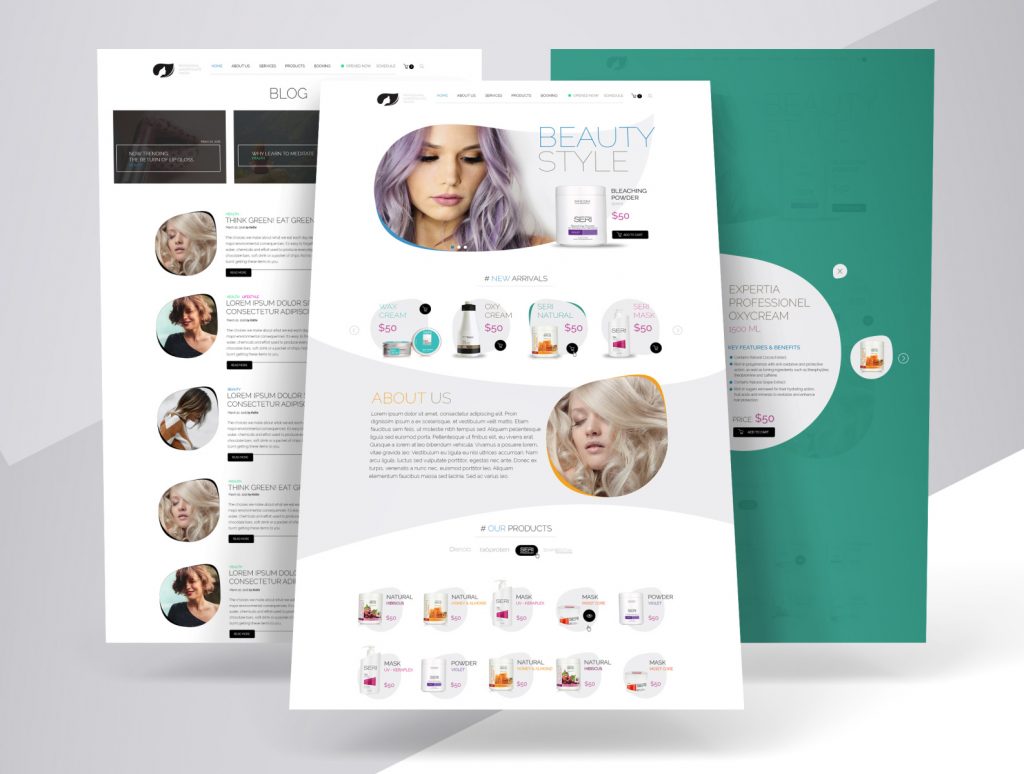 Websites are important as they provide a base for your landing pages when you run PPC ( Pay Per Click) campaigns. Your website is the face of your salon. You have to make sure that it represents your salon theme.
It will be an extension of your salon and brand image. Hence, you need to add all the services and information for your customers. Things like Salon for women, at-home services, haircuts, unisex services, massages, spa, hair color, bridal makeups, contact information, user reviews and feedback can be added on your website. Keep an option to book appointments online and add a feature for blogs that you update weekly, too. It will help with SEO, we'll talk about it in detail in a separate point.
Now coming to custom landing pages, you can not target all the women in your vicinity with a bob cut image. People have different needs and requirements; you have to adapt accordingly. When you run ads landing pages are very important, this is where the traffic generated with paid ads can contact you. So personalised or customized titles, content and images specific to offer should be added.
The reason why PPC traffic generated by ads for beauty salon should not be sent directly to your website is the communication requirement. Website content is to bring traffic via SEO and PPC landing pages are for converting potential leads to customers.
My Digi Salon can help take care of all your search marketing, website development and custom pages along with a lot more features. Maintaining a high-performing web presence will be our job, we offer 24×7 support. You just need to make sure that you reinforce your word of mouth marketing and make it easier for people to contact you.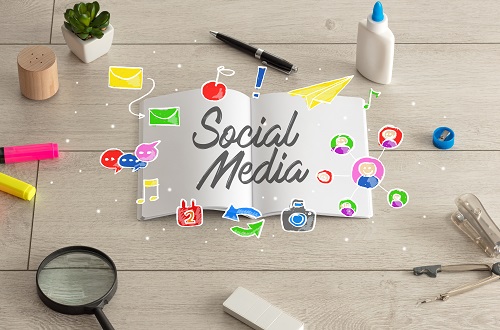 Direct mails, magazines, business cards, pamphlets and other traditional advertising methods are costly and restrict your area of the approach. Apart from that when your users see the exact advertisement method, again and again, they block it out like noise. All the time, effort and money that goes into maintaining the hair salon sales funnel is a waste after that as the footfall is not increased.
With such advancements in technology where humans are more dependent on smartphones than themselves. Smartphones and mobile technology have become more like an extension of our body. So it's natural that customers are more aligned with online marketing than traditional paper pen approach. Almost 65% of beauty shoppers and enthusiasts are active on Facebook and Instagram daily.So there is no surprise that hair salons on Facebook are a thing now. But just making a page is not enough. You have to brainstorm beauty salon Facebook post ideas to get engagement on your page. This is the reason why the ad sales are tilting towards online social media platforms, like Pinterest, Instagram, Twitter, Facebook ads for hair salons.
Targeting the right customers online can help you generate quality leads for your salon at a much lower price than any banner within your vicinity.
There are a few points that you need to keep in mind while making ad copies:
Ad Copies: To get things right in the first try for Facebook marketing for salon you have to make sure that your ad is crisp, eye-catching and get the point across in a few seconds. It will increase your click rate and make sure to improve your brand image.
Offers: Make sure you have a jaw-dropping offer that will make users click on your ads and avail them. You can try to give high-value services for free or at a small price.
Set Your Target Audience Right: Do not waste money on your Facebook salon ads or Instagram ads by just running the ads without an audience targeting. It will reach out to people who might not be interested in your ads but you'll be charged nonetheless. Try to narrow down the attributes like demographic and psychographic, to attract your potential audience. It will lower the per-click cost and generate high revenue.
Call to Action Button: Make sure that you add a call to action button as the whole point of running this ad is to generate leads for your salon and get customers to get in touch with you. You can either have a landing page like an online form like your website booking page or you can add a contact now/ Call now button. Sometimes people prefer to get things sorted quickly over a call and sometimes they just refer to fill out a form rather than talk to a person on phone. To know hat your audience prefers you can do A B testing, one ad copy with a call now button and another one can redirect to a landing page.
Google ads are more or less the same as social media ads. You do need the ad copy, creatives and target audience but apart from that, you need keywords. They are the baseline support for PPC marketing. Specific keywords and phrases like "chocolate" can target different individuals who are searching for different things. e.g. Chocolate hair colour a chocolate cake both have the keyword chocolate. So select your keywords strategically. Geographic and demographic attributes play a huge role in keyword placements. That can help in bringing the cost down. Try to look for marketing solution tools that can help create ad copy with geography, industry keywords, crisp messaging, and direct calls-to-action.
Good Read: How to Get Customers for Your Beauty Salon From Facebook


One of the most recommended ways to generate leads for your salon is optimizing your salon website or page for Google.
SEO looks simple but is a tricky business. There are salon marketing apps out there which can help you segregate these keywords for better results. You can also invest in marketing solution companies or SEO agencies to work on your website search engine optimization. This will help to rank your website organically so that it appears on top of the search page when targeted keywords are used.
Local businesses should realize that content for beauty salon will help in SEO which can help them dominate and take over their local competitors and marketing if they appear on top in Google's local search results. Using proper keywords in website content, metadata keywords can help. However, regular blogs update with keywords will help you get the desired results, faster.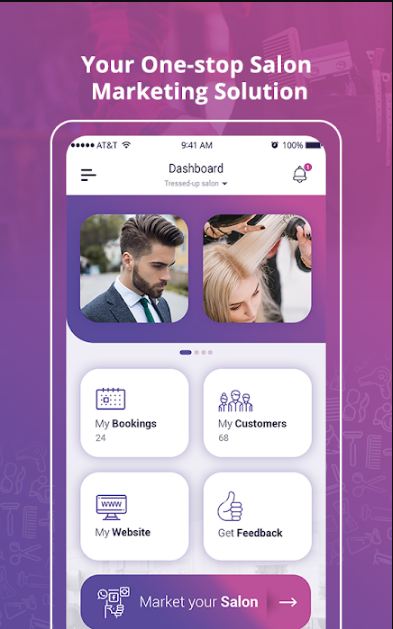 A salon marketing app is the new approach to generate leads for your salon. Many salon owners are using salon marketing app in order to market and manage their salon.
The Digi Salon is a complete marketing suite for your salon. Websites, social media online booking, affiliates and analytics, everything comes under online presence. All the features you need to market your salon are available
My Customers:
You can access all the reviews and feedback anywhere on the net from a single place. No need to pay for social listening apps or check the reviews manually. Our feature allows you to manage everything easily from Digi Salon.
My Staff:
Tracking staff in-out timings and work hours are monotonous and tedious. You can manage that from this feature and focus on improving the sales funnel for your salon instead.
My Bookings:
My Digi Salon works as a salon booking app that Keeps a track of all your bookings and helps in avoiding any overlaps without maintaining physical records. It also provides the option to plan your day or upcoming weeks accordingly.
Marketing Suite:
Maintaining social media engagement is a 24 x 7 job. But it plays an important role in acquiring new customers and reaching out to the targeted audiences, Digi salon inventory can give you ideas and tips to make your platforms visually appealing.
Digital Album:
You can store all your client's pictures and videos instead of keeping it in your phone or hard drive. Apart from storing, you get the option to edit and use these saved pictures too.
Using this app for marketing and managing your salon is one of the best salon marketing ideas. It will definitely help you in increasing your online presence.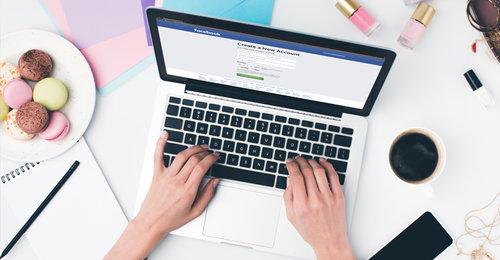 Once a user books an appointment online or successfully makes a transaction, there's a 90% chance that you will get their phone number or email address. You can re-target these customers on social media to visit you again. Either you can use the traditional approach of giving them some discount before they leave or treat them online.
Just make sure that you are not bombarding them with notifications and emails everywhere at once. They might get annoyed and opt-out of your beauty salon promotional services. Or worse, not visit your salon again.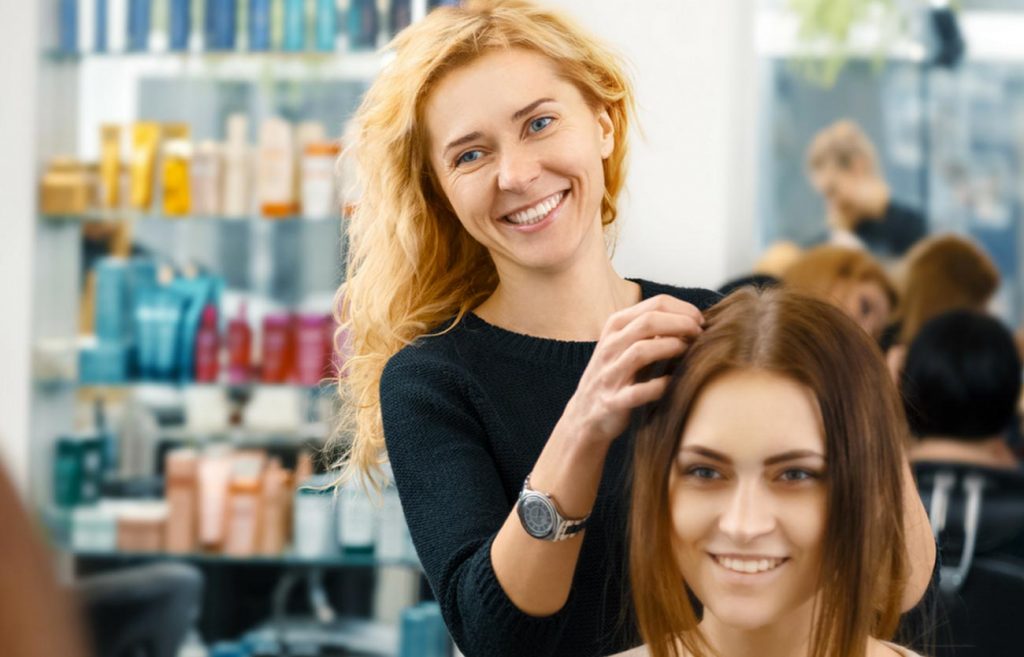 The final step is to turn your satisfied customers into your field evangelists. When your clients are happy they will automatically spread the word. But we can't just rely solely on our hunch that they will. Ask them to leave a review online or share their pic on their social media while tagging you. This can become an invaluable source of high-quality leads for your salon.
You can also give some incentive to people for rating you on social media platforms or your website. One more thing is a referral, the number of people your customers get on board and give them incentives via emails or a special link.

If you want customers to reach out to you rather than the other way round, you need to be available anytime, anywhere they need your services. Along with implementing salon promotions that work, customers should be able to at least contact you, it may be online, social media or just a call. Doesn't matter where they hear your name, they are going to check your social media pages and your ratings on google before they make an appointment.
The main goal is to generate leads for your salon business, which is only possible if you have a strong online presence. At Digi salon, we like our clients to be involved in the whole process. If you get on board with us you can get all the tools to manage your salon marketing and analyse the data collected on one platform. It will make things easier to understand and manage.