10 Social Media Content Ideas for your Salon
Social media is a platform for brands to tell their story. You can use it to portray beliefs via themes, give offers, share behind the scenes with your customers and connect on a deeper level.
If you are new to the social media world for businesses and are confused about what to post then read ahead. We have curated the perfect list of inspirational, entertaining and educational content ideas for your hair salon social media marketing.
1. Put before & After Photographs
People enter a salon to rejuvenate themselves and look good. Posting before and after shots of your work especially haircuts or colors will get you likes and followers on your salon social media. It will also act as your online resume/portfolio. Make sure you always take the permission of your clients before posting their pictures on Instagram. Or better yet, take pictures without their face showing. They'll be more comfortable. Make this a series on your salon profile e.g. Tuesday transformation or stylish Saturdays. Use your social media to showcase your talent. It is one of the best salon social media content ideas.
2. Offer Discounts, Gifts and Incentives to your Followers
Social media is a really powerful tool to gather/generate new leads and clients. You need to make sure that your online community feels special. You can use your posts to promote over the counter products, too. E.g. start giveaway contests e.g. show this post to get 25% on haircuts or a free gift for answering a question. You can even ask your users to tag 3 people on your post and earn points/discounts on their first visit.
3. Repost and Share User-Generated Content (UGC)
A good way to expedite your hair salon social media marketing is by posting user-generated content. It can help increase the trust factor for your brand. This is because these pictures and posts are reviews and people trust word of mouth more than what the brand claims. Just make sure that you give the content credit where necessary. If you think reposting multiple posts in a day might ruin your brand theme then you can always post or share it on your stories instead of your feed.
To connect on a deeper level with your clients, decide on a salon hashtag and ask your users to tag your salon, use the hashtag while posting their hairdos, makeup, colors etc. It is the most used salon social media content ideas. Doing it will expand your potential reach by getting free advocates of your work. Treat them as real-life adverts for your salon and work.
4. Promote Your Team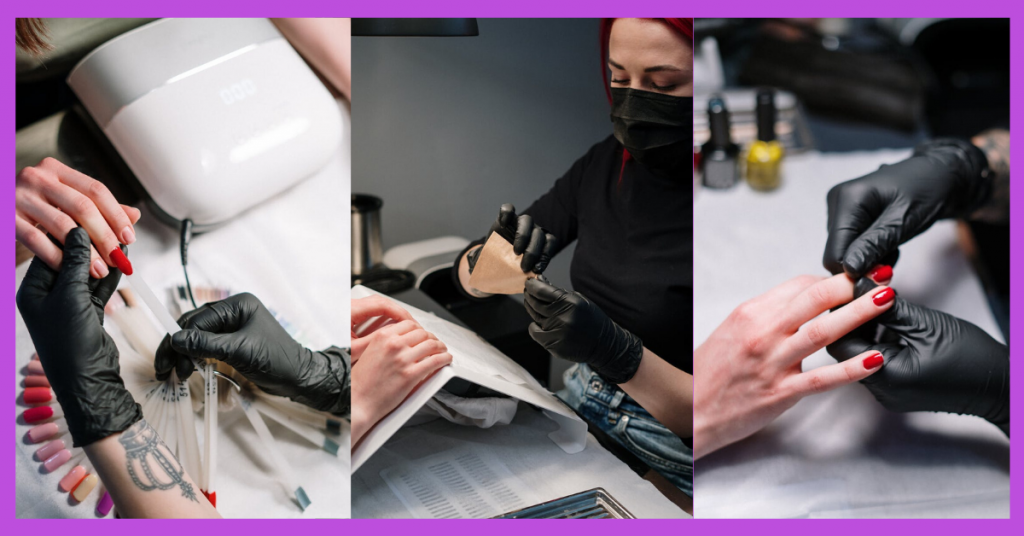 Your team works on ground zero and they will be the ones who will work closely with your clients. Hair Stylists, makeup artists, even your cleaning crew, get everyone on board, use your social media to help your customers know them better.
Introduce them on your profile by sharing behind the scenes pictures, their life stories or their preferences when it comes to products, trends, hairstyles, background etc.
If they can ask your stylists to repost these on their personal profiles. It will help build meaningful connections with people, improve marketing for salons and your staff at the same time.
5. Try Using Quotes and Memes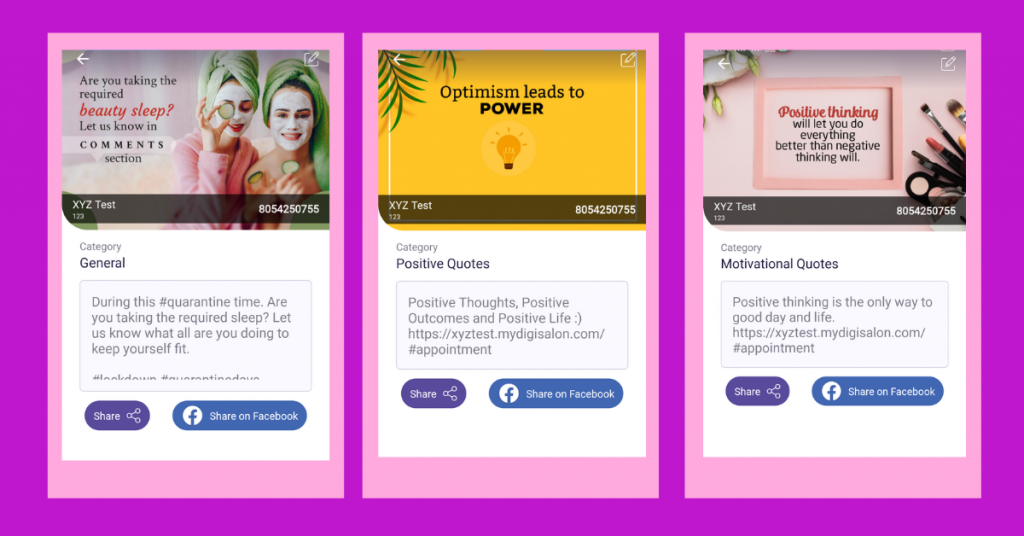 Add a human side to your page by posting funny, motivational/ uplifting posts in moderation; this is one of the best salon social media content ideas. Do not just focus on selling things on your page, people will connect more with memes, beliefs and approachable content.
These types of pictures are a great way to communicate with your audience. Especially in this time where everyone is feeling lonely due to lockdown. A few uplifting words can make someone's day and help you gather a strong community. You can find these pictures and more ideas with the help of My Digi Salon, a complete salon marketing software. There's a plethora of images and ideas to choose from and directly share on your social media platforms.

6. Host Product Q&As
Live stories, Q&A sessions with expert hairstylists, your star worker and even your clients can help you gain a mad amount of community following. You can talk about your go-to-hair products, ask users to share q& A before going live and share valuable material that people can use. E.g. how to take care of your hair during a lockdown? People might be searching online for this stuff a lot. You can hold a session to clear people's doubts. It's a really good interaction social media strategy for your salon social media content ideas.
7. Use Testimonials
Ask your clients to rate you on social media platforms that will help. But you know what's more interesting? Handwritten testimonials. Buy a review book and ask your clients to fill it. Click a picture, edit it using online tools or find any template for salon promotion ideas on My Digi salon and just post.
An Interesting Read: Top 10 Digital Marketing Strategies for Your Beauty Salon
8. Show Off Your Workspace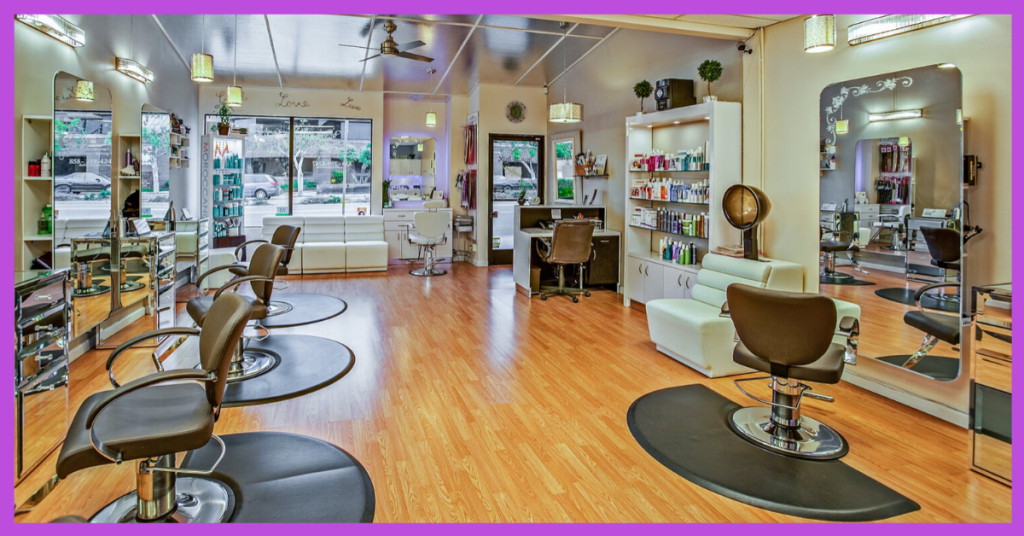 You might have spent tons of money on making your workplace look good. From the aesthetic and right down to the color of your salon walls work in appealing clients. Try to work on clicking aesthetically pleasing pictures and videos of your salon to post on your social media channels. You can have a dedicated photo booth corner where clients can click pictures, too. Visuals speak louder than words on social media.
9. Business Communication Posts
Are you going to reopen your salon soon after the lockdown? Even after multiple calls to clients, you have a few slots available? Then give a shout out on social media to book appointments. It is one of the best salon social media content ideas. Use it as a salon booking system while posting a story with a promo code to give discounts.
10. Post Video Content
Get involved in posting promotional videos on your salon social media channels. Video contents are quite engaging and create an everlasting impact on your customers. Make sure that you increase your visibility and target clients via these videos. E.g. you can share the videos of your salon or some promotional videos. The key is to actively post about your salon and the services that you are offering. And video content can help you in this!
Conclusion:
Facebook, Instagram and Twitter are a great medium to promote your services and get real-time engagement. Use it wisely and social media for salons and work great in the inclination of increasing your business revenue.
In case you find it difficult to create personalized social media creatives and videos for your salons, we have sorted out the problem for you! Download the My Digi Salon App and start using them now to engage your audience.