How to Enhance Re-Booking Services for Your Salon?
Are you a salon owner who is struggling to engage your clients? Is rebooking a daunting task for you? Do you find yourself in a situation where your client says he will rebook later?
If the answer to these questions is yes, you are definitely going to find some useful information below.
The salon industry is highly competitive. You all must agree that rebooking services for clients is one of the most important drivers of growth in the salon business. Ultimately, it makes it simple to plan your marketing efforts. Look for the right strategies to fill in empty slots, and grab the opportunity of better business planning as well as overall investment.
The good news is that by enhancing the salon rebooking services discussed in this post, you will increase your client retention and ensure long term business growth.
Steps to Enhance Rebooking Services for Your Salon
1. Online Booking is the Key
Making calls and answering emails often is inefficient. If someone calls and books a slot that is unavailable, there is a possibility that you may need to correspond multiple times to find a suitable date and time. This consumes a lot of time.
Therefore, having an online salon booking system avoids this problem. It gives the opportunity to the customers when they want to book their hairdressing appointment as per their convenience and the slot availability.
When you have an online booking solution, make sure customization is available.
Customize Settings
You should be able to customize everything. For instance:
The option of choosing the date and time slot.
Choose if clients can change or cancel their appointment as per their requirement.
Define the order of actions if needed (e.g., choose the service and specialist)
Set notification option
Add your own user agreement for the online form.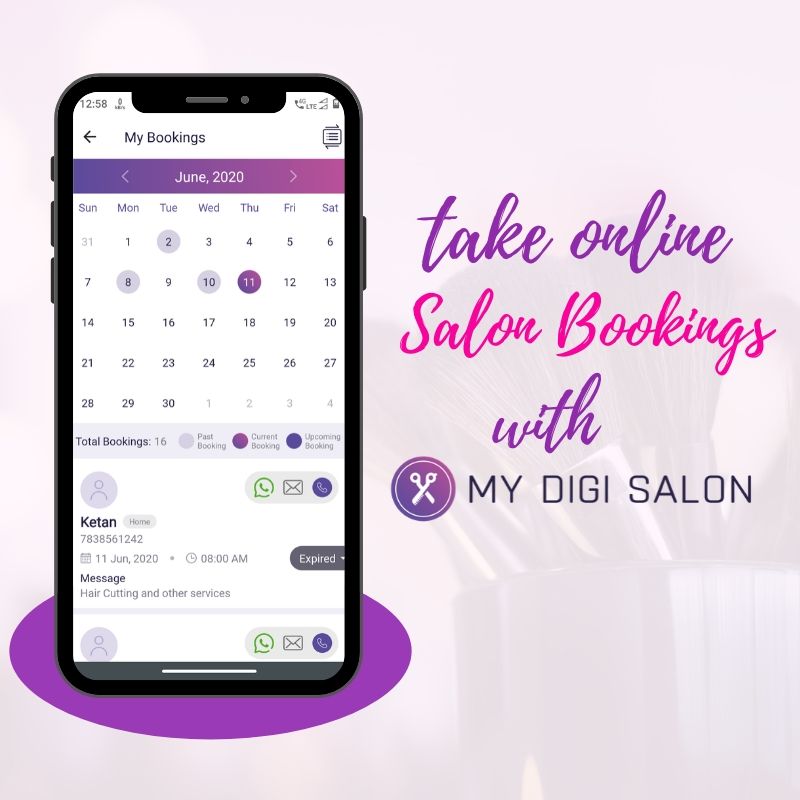 2. Allow Clients to Connect Via Social Media
Today, social media plays a major role in turning a business into a brand. It is a valuable asset in attracting new clients and interacting with the target audience. Plus, it is the best way to promote your services. If you are active on various social media platforms, it makes it easy for the client to make an appointment straight from those pages via an online form.
In a salon marketing software with online booking, you can get optimized salon processes while reducing human error. This is the best way to attract new audiences and get more regular clients.
The software will help you:
Get more clients through the website and social media via the salon appointment system;
Help in managing your salon more efficiently in terms of optimizing routine processes. This will also assist in utilizing different performance reports generated by the program.
Set up advertising campaigns and measure the effectiveness of the same.
Analyze your clientele and look for new ways of further improving your services.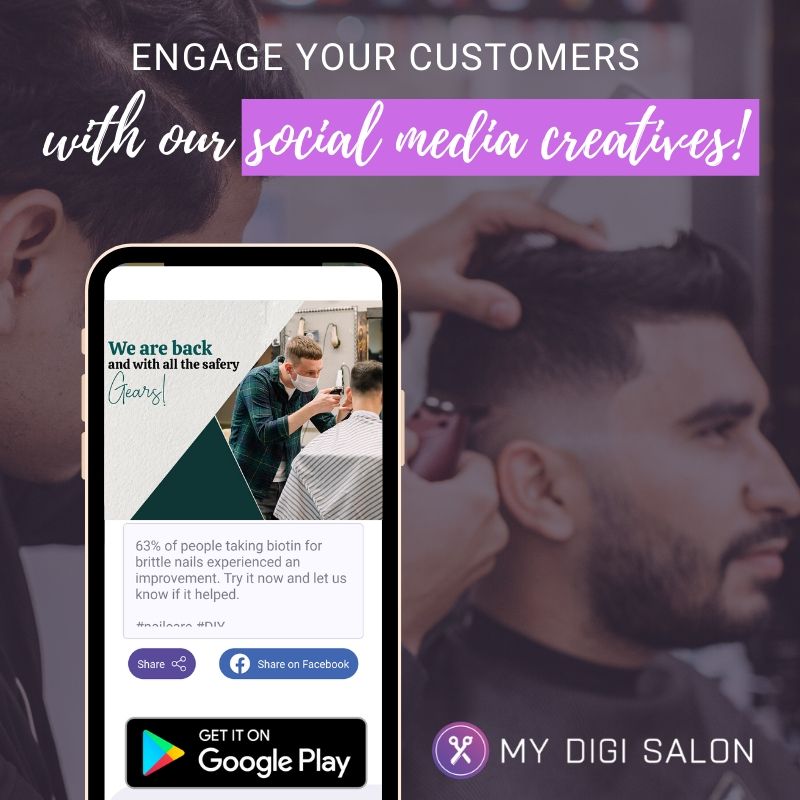 3. Guide Your Team the Right Way
It begins with consultation and rebooking services. When you get hair or beauty clients to rebook, it helps the relationship to grow. If you think your staff needs to be trained, go ahead, and polish their skills so that they can educate clients regarding your salon rebooking services and the offers available.
Build confidence in them:
When clients make an appointment via the salon appointment app, they feel more confident to tackle the rebooking hurdle that too hassle-free.
You can take the help of role play during team training sessions. This helps to show how you can ask clients the right questions.
The most common question is "Do you want to rebook your next appointment?" The answer may result in a resolute "No." But when you know how to grab the attention of your customers, it's often the easiest one to ask.
Know the right rebooking questions:
When you know what initial steps have to be taken from the start, everything will fall in place.
The best way to convince them is by saying, "Let's make your next appointment for 6 weeks as that's when your hair will need a cut to keep it looking its best.
What day do you prefer for the cut, Wednesday or Thursday?"
You will also agree that it becomes difficult to say 'No' to these types of questions.
Motivate your team to book
Training your staff won't help in creating rebooking incentives and improving your salon rebooking culture. The best way to motivate your employees is to have a team competition for this.
When you want to enhance your rebooking services, there are many marketing services that you need to monitor and measure results.
What you have to do is to evaluate and review each stylist or therapist's rebooking rates every month.
Make a Great First Impression
You should never assume that the client knows everything when they visit you. It is always better that you guide them through every step of the process. Treat them like it's the first time you've met them, ensuring they feel valued to the business.
Introduce them with the salon app so that they feel connected with you. Create an inviting ambiance that helps in enticing their senses.

4. Take a Note of the Client Experience
You may guide your team in a way that they become a pro at rebooking but if you are not offering a wow client experience, it isn't worth it. Plus, it will be challenging to increase your rebooking and retention rates.
When it comes to new clients, one easy way to improve their hair salon appointment booking, is to allocate new clients with those stylists which are best suited to them on an affordable price, personality, and skill level.
We know it is a bit challenging to push clients in the direction. And one wrong step may immediately put your therapist at a disadvantage. So make sure you are doing everything when it comes to building a strong client relationship and getting all-important rebooking.
An Interesting Read: How to Stay Connected with your Clients
5. Educate Salon Clients
Tell your team to educate their clients regarding the benefits of rebooking.
Here is a brief of the benefits:
Time of appointment that suits them
A good relationship with their therapist
No last minute appointment panics
Regular maintenance
Educate them at the salon reception as well, so they know how to take the best services.
Tell your team it is important to have a discussion with the client throughout the services.
Start with consultation, but it has to be completed by them personally. If they know they are getting best, they can't afford to leave rebooking to chance.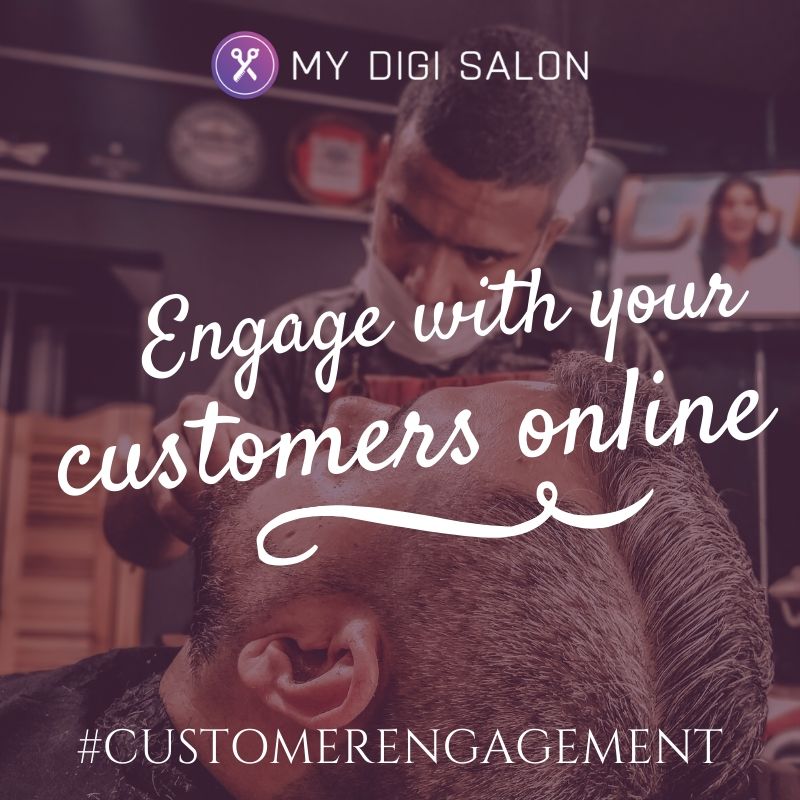 6. Engage Clients in Loyalty Program
If you want to improve your rebooking services, the most trusted method is to go for a loyalty program. Well, the clients should feel they are getting all the benefits from the program.
So, it is very important to leverage this and engage as many customers as you can. It is for sure that all your potential customers will love these offers and make their way to buy them. Take the help of salon marketing software so that you can get the extra revenue with loyalty programs.
Further, clients should be able to redeem the points towards something they actually want.This will definitely give them the motivation to spend more and they will look forward to earning points in the first place.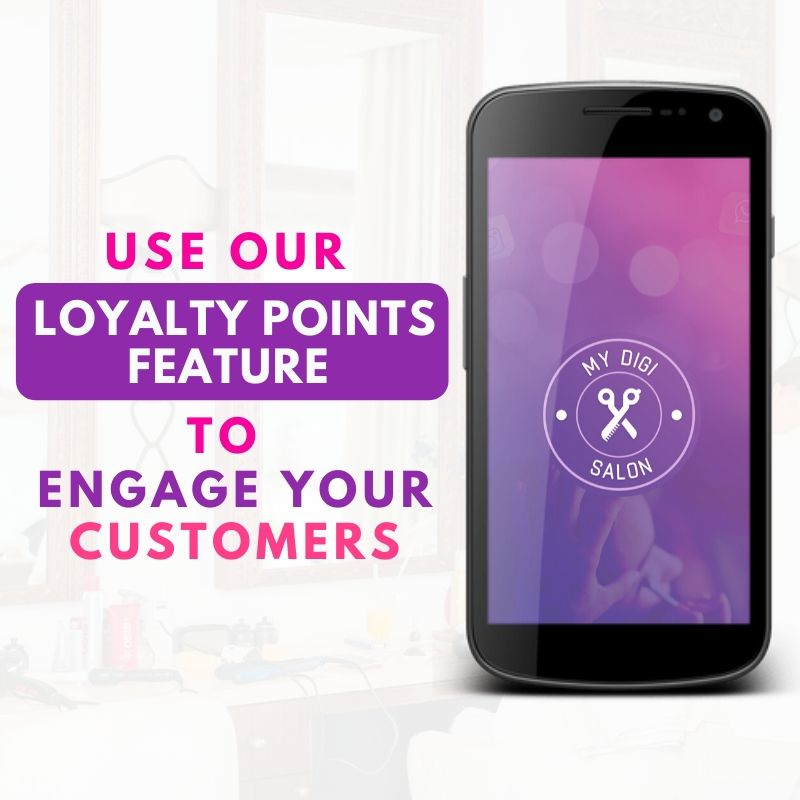 7. Promotional SMS is a Direct Immediate Channel
Being able to present your business online is incredibly important in today's time. As every other person uses a cellphone, your client demographic can widen through the benefits of SMS marketing. Rather than aiming at one marketing strategy that might only reach one section of your demographic, SMS marketing reaches everyone.
It is one of the most immediate channels available; having a read rate of 97%. Within 15 minutes delivery, you can be reassured that your time critical messages will be read almost instantly.
Wrapping Up
If you genuinely want to increase rebooking services, it is imperative that you have the best salon appointment app, promotional marketing channel, loyalty programs and connect with them via social media.
When you stay connected with your clients and keep proving your relevance to them, you build loyalty. However, all it takes is the right strategy, tools and ongoing commitment to establishing yourself as a beauty expert. If you want the benefits of awareness marketing without the effort, we are there for you.
In the nutshell, rebooking clients is a win-win process that will make the business profitable.
What are you waiting for, go ahead and consider the aforementioned points for better rebooking services.