Hair Salon Marketing – Quick Marketing Ideas for Hairstylists
Are you frustrated after trying all hair salon marketing tricks to get customers for your salon? Haven't got any potential results? The issue might be that you have tried a few big tricks and failed. Salon Marketing is endless, boundless, limitless and there is always a chance of improvement. Words, visuals, music, everything inspires and creates a different story. However, you need an open mindset to succeed. You have to test, trial and follow the " Stop not till the goal is reached" theory. Hair Salons are working hard in promoting online, so can you.
Are you a hairstylist looking to get more customers for your salon? Here are the most effective and actionable Hair Salon Marketing Ideas that will inspire you to get started. 
Try to Connect with Influencers
Invest in Hair Salon Interior
Get a Salon Marketing App for your Salon
Salon Chatbots and Integration with AI
Facebook Ads
Monthly Newsletters
Maintain Your Hair Salon's USP
Use New Instagram Hashtags
Customer Feedback
Post Fun Videos of your Staff
Idea #1: Try to Connect with Influencers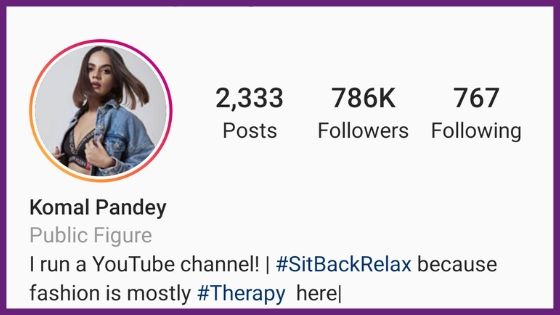 Instagram and other social media influencers are everywhere. Many salons are using local influencers of their city for branding and promotion on Instagram. You have to know your target audience and select the influencers accordingly. E.g. a food blogger might not be the best choice for your hair salon marketing strategy. On the other hand, a fashion blogger and influencer might have the right audience. To get the right influencer for your brand
Research the media personalities you want to work with. Check if their followers are legit and look for other campaigns on their page.
The influencer's key focus area should match with your brand ideology and should match your target audience.
Make sure you shortlist and choose authentic and ethical influencers as they will represent your business online.
Once you find the right person, it's okay to put in some money or free gifts/ services while hiring them. The return on investment will be far better.
Idea #2: Invest in Hair Salon Interior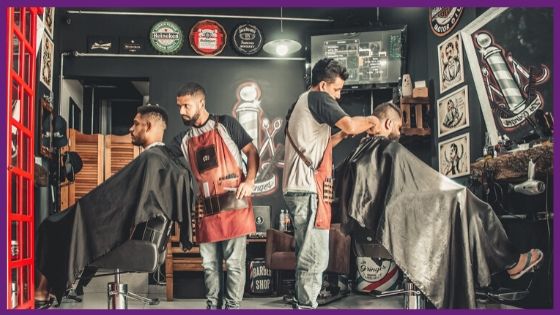 Visuals speak louder than words on social media and it is one of the best beauty salon advertising ideas. Make sure your salon interior is beautiful and professional. Clicking good pictures of your client with a great background will be a plus. It will also make you stand out. Clients prefer salons with good interior instead of a shabby place. You can even have a photo corner in your salon. This small change will make a huge impact and will definitely help you grab attention online. Make sure your hair salon's interior represents your brand personality either via color themes or other elements like wallpapers. You look online should match your salon in real life, too. Lighting will change the game, invest here too. It creates mood and the pictures will turn out great, too. 
Idea #3: Get a Salon Marketing App for your Salon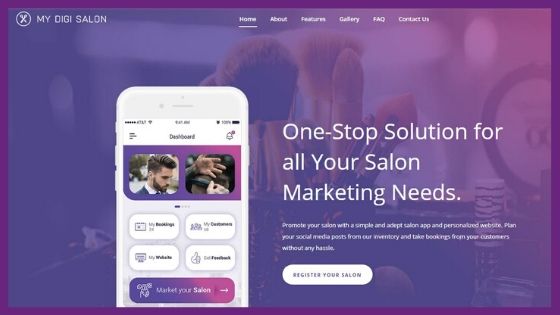 Social media marketing is one of the most prominent hair salon advertising examples. It acts as a proof of your salon's legitimacy and increase your customer's trust in your hair salon. Apps like My Digi Salon, can help you in managing your hair salon online appointment booking, your social media posts, staff, digital album, and feedback. Apart from retaining old clients, it will also help you acquire new clients. No post creation, no content curation, no hassle – just an easy app to solve all your salon marketing needs. You can download the App from Play Store today and market your salon in minutes with a proper beauty salon marketing plan!
Idea #4: Salon Chatbots and Integration with AI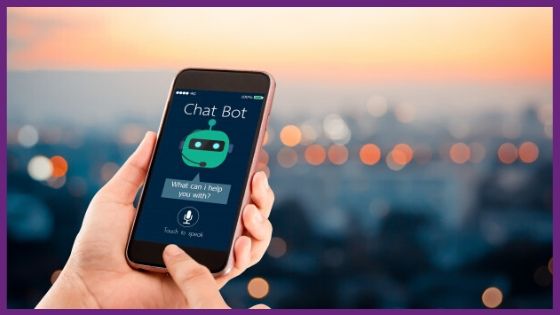 Chatbots are slowly becoming a part of the e-commerce and online business. They are simply awesome and are considered as unique salon service ideas. Do not underestimate their use, they are super useful. They are not that technical or complicated. You might even find free tools online. It can help you complete the monotonous routine tasks without any human involvement. E.g. booking appointments via Facebook messenger. The bot will automatically schedule and track the appointments. This way your staff can focus on their work instead of running here and there to keep a check on their appointments. The bot can also work with algorithms for standard replies for queries that are quite common.
Idea #5: Facebook Ads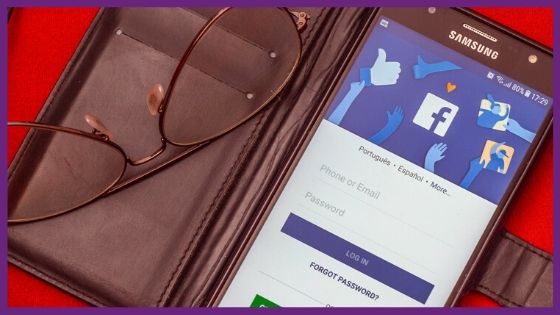 You should track the traffic on your website, if you don't have one then make it. Once you have enough data like 6 months worth, try running a Facebook ad to re-target them. They already know about your business and they expressed interest. Know your target audience and lure them with attractive offers and services with online ads.  If you can spare the money, then make sure you invest in developing an app. This salon inventory app can have all the features, services and timely offers which can help attract more customers. You can re-target the audience easily via push notifications and in-app pop-ups to make sure that they are aware of your ongoing discounts and offers. 
Learn: How to Get Customers for Your Beauty Salon from Facebook
Idea #6: Monthly Newsletters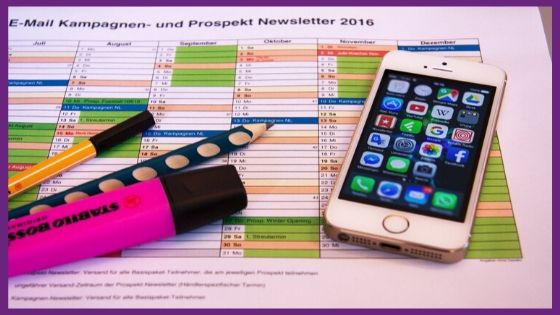 Monthly newsletters can actually have a huge impact on your branding when done right. They should have 3 qualities: easy to read, visually appealing and non-sales oriented.
Share your salon stories and behind the scene info to make them feel like a part of your family. You can even share informational newsletters that might interest your clients. Make sure you include pictures with a story in not more than 50 words. Share tips and hacks used by professionals, some products that you love and the reason behind it. You can even let your humor shine through.
Idea #7: Maintain Your Hair Salon's USP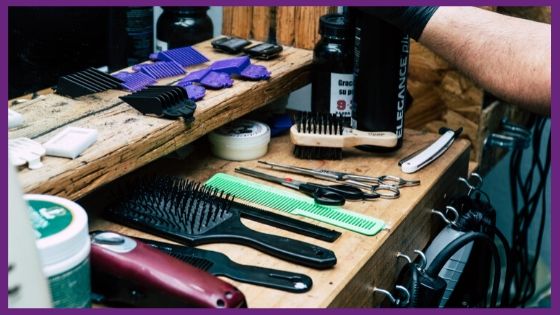 No matter where your customers see your branding, it should be consistent. Facebook, Instagram, pamphlets, emails, cards etc. everything should follow a colour palette. It will help you create a strong and instantly recognizable aura for your brand online and offline. These colors should represent your brand personality and language. E.g pop colors won't work if you are going for a classy and elegant look.
Idea #8: Use New Instagram Hashtags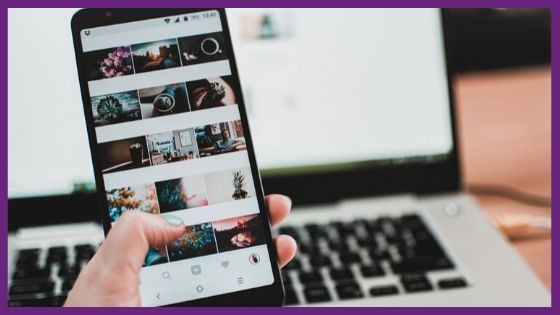 While posing on Instagram or Facebook make sure you use hashtags since it is one of the most vital factors for hair salon Facebook post ideas . It will help you to reach out to more people. Use your categories well, don't put random hashtags. You can use a maximum of 30 tags. Test and find the ones that work best for you. Do not use the same hashtags all the time. Keep on switching. So, long story short, you should be using as many hashtags as you can (to a maximum of 30) to get the right people to find your salon on Instagram. You can track what works and what doesn't via social media tools insights. You can even use the trendy hair salon advertising slogans in order to stay ahead of your competitors.

Idea #9: Customer Feedback
Reviews and ratings are like a stamp of approval by fellow humans. Make sure you ask your clients to rate you on google. However, sometimes they forget and you do not see them until their next appointment. They might love your work but they do not realize how important reviews are for you. Just to remind them again, make sure you send an email or SMS after they use your services. Ask them for ratings and suggestions to improve your services. The more positive rating, higher foot traffic. Make it easy for users, and give them options. They can rate you anywhere they like, Facebook, google, yelp. Your loyal client base can help you get more business. You can even run offers like rate us and get 10% off on next visit. It will give them a reason to make an effort for your ratings.
Idea #10: Post Fun Videos of your Staff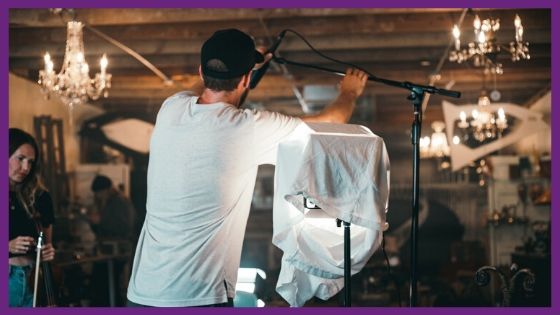 Apart from images, post behind the scenes videos of your staff and team along with your work in progress. People want to see your work, but it makes your wall look monotonous. To set yourself apart, show them your personal style and personality. Run a segment to show your teams one by one. Like who works on nails, hair etc. It gives a human touch. You can even post boomerangs of your staff having fun, small interviews, silly questions or festive wishes. People are interested in it and they will love it. Just try once, don't think nobody is interested. People crave connection and behind the scenes, videos will help you to make it. People who follow you on social media will already be familiar with your staff so they won't feel uncomfortable. Instead, the rapport will be good for your business.
Interesting Read: 10 Salon Marketing Ideas to Get Your More Customers
Conclusion
Salon business promotion is important and we know hair salon marketing can be frustrating at times. However, do not lose hope, you'll get the hang of it in some time.
There are 3 things you need to keep in mind.
Just remember if you are confused, keep things simple.
If anything works, double it down.
If you are out of ideas then experiment with things that worked for other businesses.
It is important to find the best apps for salon owners in order to stay updated with the upcoming trends.
These ideas may look simple enough but they will help you to make a strong digital presence for your hair salon. A strong marketing suite for a salon can help you show people what you got and how you are different. But in the end, it all boils down to your work and your ethics. Make sure your customers leave with a smile on their faces from your salon and everything will work out just fine.
We hope we have helped you in understanding the salon promotions that work for salons. If you liked them then try to implement or incorporate it with your current strategy to see results. We wish you all the best.